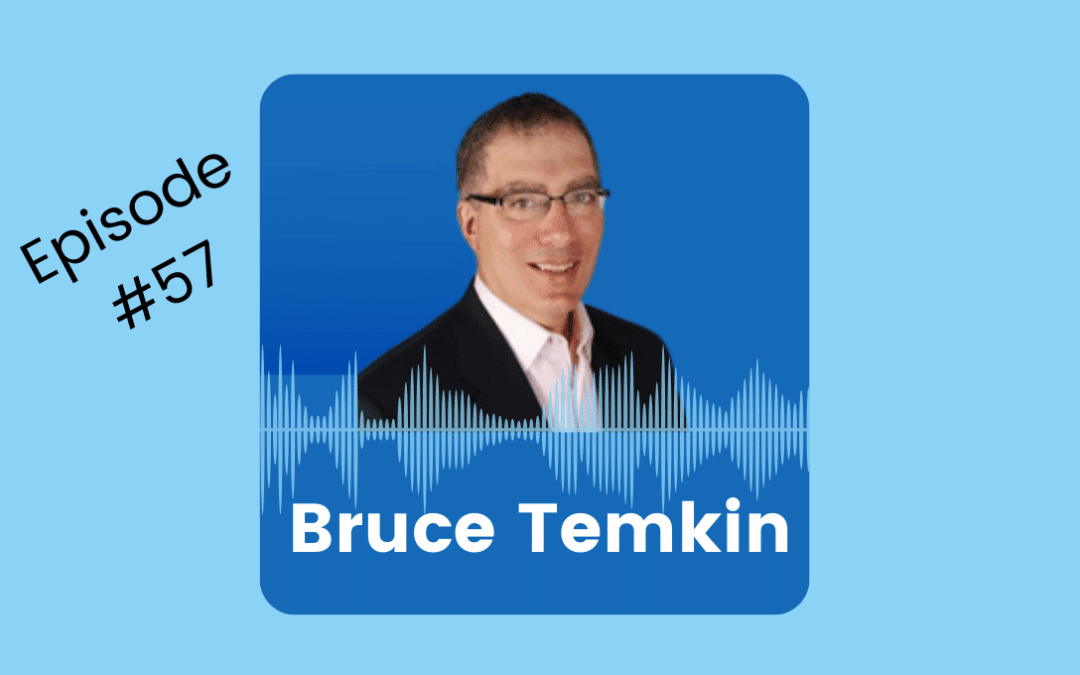 What does Experience Management (XM) mean?
Bruce Temkin, often referred to as the "Godfather of Customer Experience." created six laws of experience management.  These are important to understand and implement, especially during times of uncertainty.
Key factors include:
People are emotional, not rational

Journeys add meaning to moments

Actions transform insights into value

Commitment aligns behaviors

Leaders boost or break inertia

Experience management (XM) is a habit, not an act
During the episode, you'll hear details about these six laws and ways leaders can "boost inertia" to radically improve customer service, employee empowerment, and all human experiences at scale.   
Press Play To WATCH Interview:
About Bruce Temkin ~Experience Management (XM) Visionary
Bruce is often referred to as the "Godfather of Customer Experience." He leads the Qualtrics XM Institute, which provides thought leadership, training, and a global community of XM professionals called "XM Pros." XM Institute's mission is to empower and inspire XM professionals to radically improve human experiences.
Prior to Qualtrics, Bruce led Temkin Group, which provided research, advisory, and training that helped many of the world's leading brands build customer loyalty by engaging the hearts and minds of their customers, employees, and partners. He is also the co-founder and Chairman Emeritus of the Customer Experience Professionals Association. Prior to Temkin Group, Bruce spent 12 years with Forrester Research during which time he led the company's B2B, financial services, eBusiness, and customer experience practices and was the most-read analyst for 13 consecutive quarters.
XM Institute publishes a wealth of content and tools for XM professionals to improve their customer and employee experiences, all of which you can access for free at XMinstitute.com.
About Stacy Sherman: Founder of Doing CX Right®‬
An award-winning certified marketing and customer experience (CX) corporate executive, speaker, author, and podcaster, known for DoingCXRight®. She created a Heart & Science™ framework that accelerates customer loyalty, referrals, and revenue, fueled by engaged employees and customer service representatives. Stacy's been in the trenches improving experiences as a brand differentiator for 20+ years, working at companies of all sizes and industries, like Liveops, Schindler elevator, Verizon, Martha Steward Craft, AT&T++.   Stacy is on a mission to help people DOING, not just TALKING about CX, so real human connections & happiness exist. Continue reading bio >here.