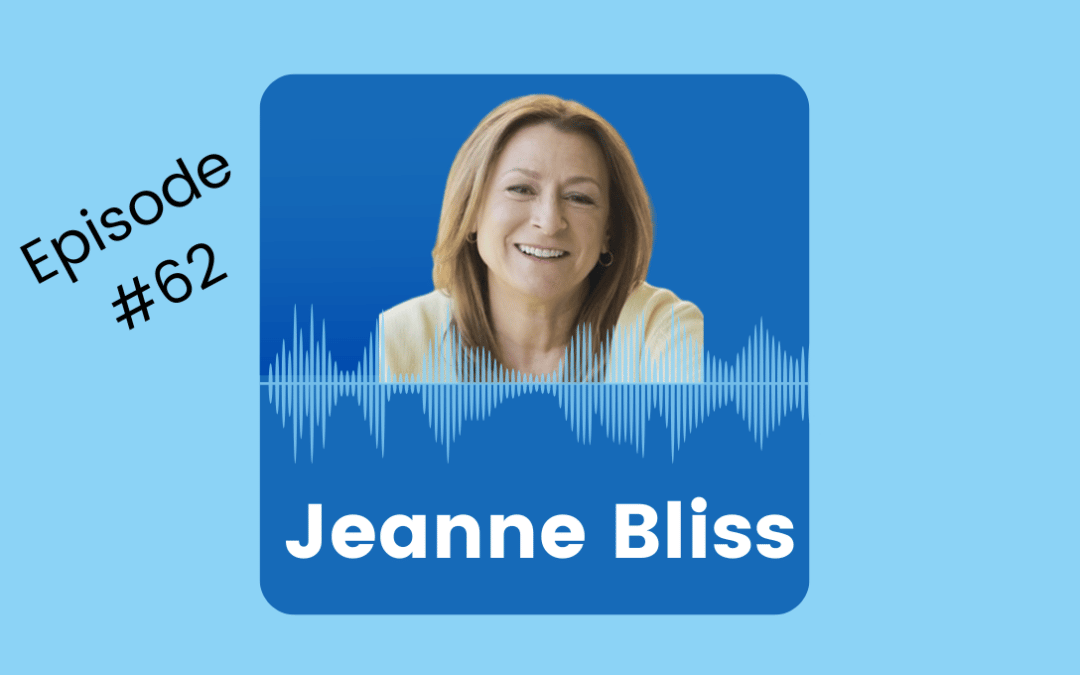 How Do You Become An Unforgettable Customer-Centric Brand?
What can you do to be an unforgettable company that customers continue to buy from and rave about to others? What are ways to lead and unite your organization that would "Make Mom Proud?"
Stacy Sherman and Author Jeanne Bliss discuss these topics, including the value of goal mapping versus journey mapping to be an unforgettable customer-centric company, workforce trends, and earning the right to customer driven-growth. 
Press Play To WATCH the Interview
About Being An Unforgettable Customer-Centric Company  
About Jeanne Bliss
Jeanne Bliss guides companies to the achievement of business growth through leadership bravery and elevated business practices. She is known globally for transforming customer-centric businesses to earn client-driven growth. A 5-time Chief Customer Officer and coach to over 20,000 leaders, her practices are field-tested and proven. Bliss' 5-Competencies for customer-driven growth have been adopted around the world, and her 4 best-selling books on customer experience and leadership are the guidebooks of the CX Profession. Jeanne Bliss has delivered over 1,500 transformative keynotes globally and has coached over 20,000 leaders on leading to elevate their company in the marketplace with sustainable growth. Jeanne Bliss is the co-founder of the customer experience professionals association and is fondly known as the "godmother" of customer experience.
Learn more about Jeanne on her website.  Connect on LinkedIn.
About Stacy Sherman: Founder of Doing CX Right®‬
An award-winning certified marketing and customer experience (CX) corporate executive, speaker, author, and podcaster, known for DoingCXRight®. She created a Heart & Science™ framework that accelerates customer loyalty, referrals, and revenue, fueled by engaged employees and customer service representatives. Stacy's been in the trenches improving experiences as a brand differentiator for 20+ years, working at companies of all sizes and industries, like Liveops, Schindler elevator, Verizon, Martha Steward Craft, AT&T++.   Stacy is on a mission to help people DOING, not just TALKING about CX, so real human connections & happiness exist. Continue reading bio >here.