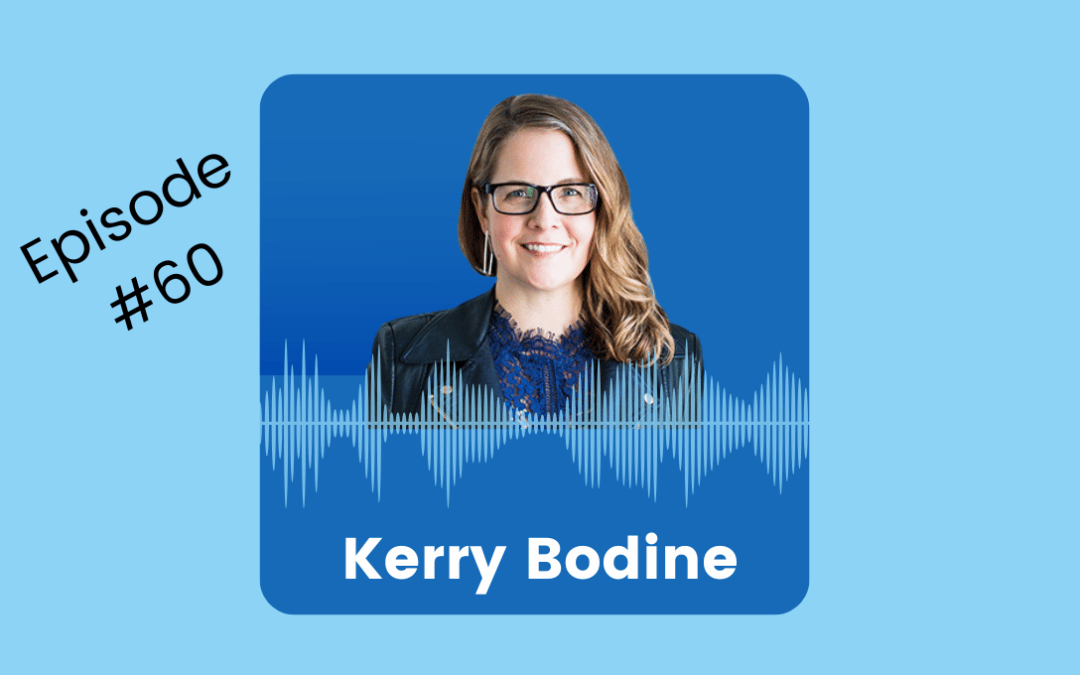 Are you putting the customers at the center of your business? Would your clients say yes, if asked?
Kerry Bodine and Stacy Sherman dive into Kerry's famous book "Outside In" (a must-read) and discuss practical ways to apply human-centered design and journey mapping the right way to gain customer loyalty, advocacy, and financial benefits.
You'll get a lot of valuable and actionable tips from listening to this episode, whether you are brand new to journey mapping and the customer experience field or advanced in your practice and want to enhance your skills.  
What you'll learn from this episode of Doing CX Right with Stacy Sherman & Kerry Bodine:
The meaning of "outside in" and why it matters for business success.

What is journey mapping, and how it has evolved

 to put customers at the center of business.

Reasons to care about doing journey mapping the right way and also human design.

Best practices and actionable tips from Outside-In to improve customer experiences (CX).

Impactful leadership advice given and received to help you lead with excellence.

Life lessons and wisdom we'd tell younger 20-year-old selves. It's not too late to apply.
Press Play To WATCH Interview:
About Kerry Bodine ~Putting The Customer First Through "Outside-In" and Journey Mapping Techniques
Kerry Bodine believes that happy customers lead to happy shareholders.
With expertise in human-centered design, journey mapping, marketing, and branding, she founded the customer experience consultancy Bodine & Co. in 2014. Her consultancy works with executives to co-create innovative products, services, and experiences that can define their company's future. Her book, Outside In: The Power of Putting Customers at the Center of Your Business, helps business leaders understand the financial benefits of great customer experiences — and how their organizations must change in order to deliver them.
Kerry spent seven years with the customer experience practice at Forrester Research. As vice president and principal analyst, she led Forrester's research on customer experience design and innovation. She was also the creative force behind the customer experience ecosystem, a framework that helps companies diagnose and fix customer problems at their roots.
Kerry's ideas, analysis, and opinions have appeared on sites like The Wall Street Journal, Harvard Business Review, Fast Company, Forbes, USA Today, and Advertising Age. She is a frequent keynote speaker at conferences and private corporate events around the world.
About Stacy Sherman: Founder of Doing CX Right®‬
An award-winning certified marketing and customer experience (CX) corporate executive, speaker, author, and podcaster, known for DoingCXRight®. She created a Heart & Science™ framework that accelerates customer loyalty, referrals, and revenue, fueled by engaged employees and customer service representatives. Stacy's been in the trenches improving experiences as a brand differentiator for 20+ years, working at companies of all sizes and industries, like Liveops, Schindler elevator, Verizon, Martha Steward Craft, AT&T++.   Stacy is on a mission to help people DOING, not just TALKING about CX, so real human connections & happiness exist. Continue reading bio >here.