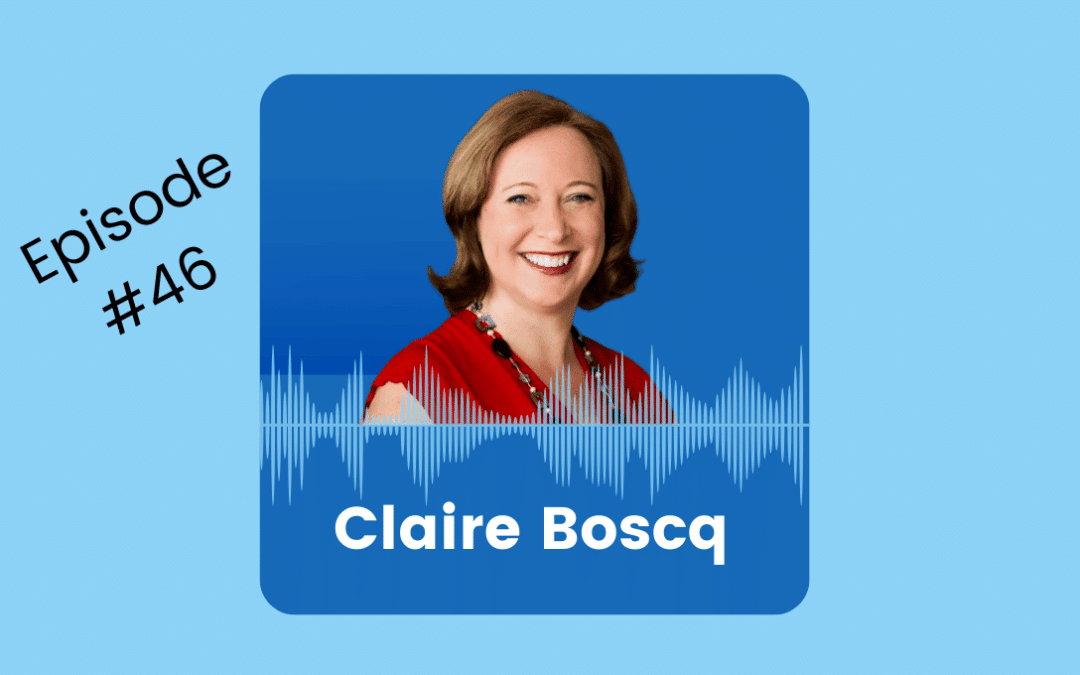 You probably have heard about mystery shopping as it has been a valuable market research tactic for many years. Yet, there are new tactics and important aspects to understand when designing a mystery shopping program. It's essential to do it right, including measuring what is really relevant for your customers and your business.
Stacy Sherman interviews Claire Boscq, UK's Top 20 CX Influencer with three decades of expertise in Customer Service, about true stories through the eyes of a secret shopper: the good, the bad and the exceptional.
During this podcast episode, you will learn:
What is mystery shopping and different types
Benefits and use cases
How mystery shopping works and pitfalls to avoid
Best practices for mystery shopping in person versus virtually
Customer experience leadership tips and advice to gain a competitive advantage
Ways to optimize employees' productivity through

 Claire's BizShui™ Method
Watch Stacy Sherman's Interview on Youtube
About Claire Boscq ~ Mystery Shopping Expert Who Is Also 
Enhancing Workplace Prosperity Through  BizShui™ Method
"No1 woman on the Global customer experience gurus list, UK Top 20 CX Influencer and CX Thought Leader 2021, with three decades of expertise in Customer Service, I am an authority in the Customer Experience Industry. I bring a more holistic and comprehensive approach to Employee and Customer eXperience with my BizShui Method program.
Author of 4 books; with a No 1 Amazon best seller in 2020, I am an international media influencer with her work published in Brazil, Philippines, India, US & Europe.

I have spoken in over 20 countries; she delivers fast paced and high-energy presentations in French and English. I bring a more holistic and comprehensive approach to organizations and individuals with her BizShui™ Method; creating powerful flow in businesses by integrating a blend of the traditional Feng Shui principles with modern business & personal needs turning people and places into prosperity.
LinkedIn, Twitter,  Website, Amazon books
About Stacy Sherman: Founder of Doing CX Right®‬
An award-winning certified marketing and customer experience (CX) corporate executive, speaker, author, and podcaster, known for DoingCXRight®. She created a Heart & Science™ framework that accelerates customer loyalty, referrals, and revenue, fueled by engaged employees and customer service representatives. Stacy's been in the trenches improving experiences as a brand differentiator for 20+ years, working at companies of all sizes and industries, like Liveops, Schindler elevator, Verizon, Martha Steward Craft, AT&T++.   Stacy is on a mission to help people DOING, not just TALKING about CX, so real human connections & happiness exist. Continue reading bio >here.