CX Mentoring
Your Moment of Truth
Talking does nothing. Start DOING CX Right.
Achieve Your Goals In 2021 & Beyond
Having a business culture, communication, or marketing dilemma? Looking to advance your Customer Experience (CX) skills to elevate your brand and advance your career?
You've come to the right place.
It is simple to learn and even easier to implement when you have a trained professional by your side. I am ready to help you apply basic human-centered principles as well as advanced techniques to differentiate your company beyond price. I also have expertise in personal branding and can guide you to be recognized as a thought leader. By the way, I've been certified as an online speaker and trainer who's helping people across the globe. Location is no obstacle to achieving your goals.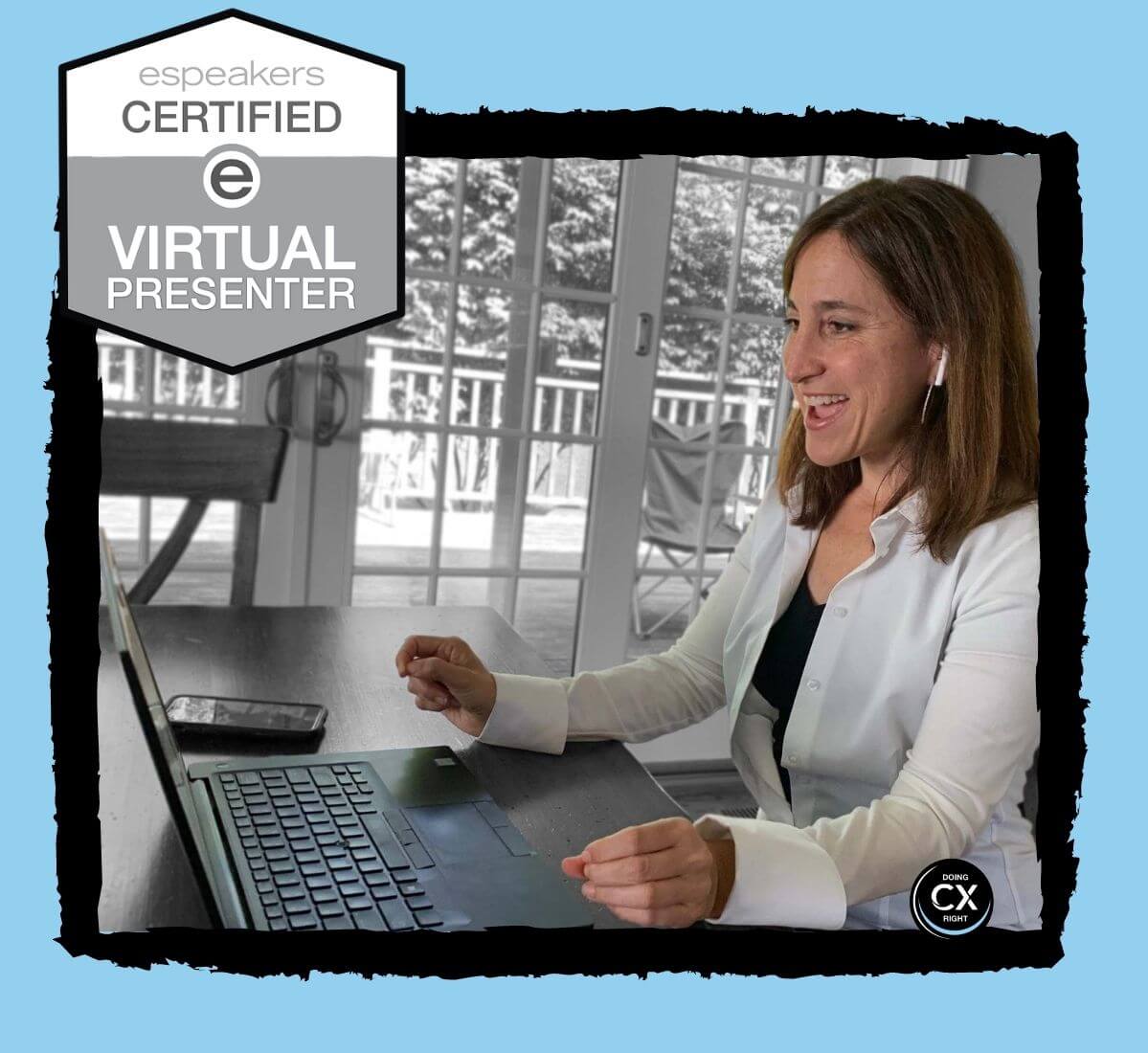 Invest In Yourself. Get Mentored.
Schedule an introductory 20-minute call as I'll provide details of my mentoring program.  There's no "cookie-cutter" approach. Every session is PERSONALIZED to your specific needs. Meetings are accomplished via Zoom or Teleconference (your choice). 100% satisfaction guaranteed or your money back. I'm all about customer experiences and that includes delighting you.
Topics of Expertise Include:
Workplace culture transformation
Customer (CX) + Employee Experience (EX)
Web / App User Experience (UX)
Website conversion optimization (A/B Testing)
Voice of Customer (VoC)+ Employee (VoE)
Social media & search engine marketing
Persona development & journey mapping
Agency selection + management
Research. survey design, usertesting
Contact center & team effectiveness
My packages include 60-minute confidential calls with the option to be recorded so you can reference discussions whenever desired. Learn more about how I help people like you. 
I'm 100% sure you'll benefit from my personalized mentoring. To help you feel certain, I am offering a 20-minute FREE session (for a limited time) where you'll get actionable tips to implement today. 
I Can Guide You How To Successfully…
Lead
a diverse, inclusive CX Culture and organizational design where people feel motivated and committed to CX
Elevate
your CX skills based on university certification and mentor you through course work & capstone projects that become part of your portfolio
Establish
a customer-centric workplace through engaged employees who deliver excellence (even when their boss isn't looking)
Convert
unhappy customers into brand advocates and activate promoters to drive new referrals
measure
the effectiveness of your employee and customer experience programs to achieve growth and retention goals
Deploy
Key Performance Indicators (KPIs) plus team accountability
Design
a feedback process based on Voice of Customer (VOC) and employee (VOE), plus use tools for fast analysis and action planning
Develop
branding, storytelling, and a profile that makes your bio stand out among a crowd
Ensure
"go to market" success through concept validation techniques and infusing customer feedback in the product development process
Establish
a customer Journey Map with validation that each touchpoint exceeds customer expectations
Implement
a successful "close loop" process to ensure customer feedback is applied to elevate results
Meet
CX professionals and become informed of reputable communities to build relationships and share knowledge
Optimize
customer digital experiences based on proven User Experience (UX) & testing practices
Organize
a CX framework to begin and grow your customer-centric business
DIFFERENTIATE
your personal brand and business to  gain a competitive edge based on proven tactics 
CX Leader, Strategist & Practitioner who is fearlessly dedicated to HUMANIZING BUSINESS and challenging the status quo to maximize satisfaction. Writing, speaking, advising individuals and teams to differentiate brands based on proven methodologies.