Mentoring With Stacy Sherman
Your Moment of Truth
Increase Your Customer Experience Leadership Skills & Gain A Competitive Advantage 
Request An Intro Call
Invest In What Matters Most ~YOU!
DoingCXRight®‬ Mentoring program is designed to increase your knowledge so you can take your career and company to the next level.
Stacy Sherman teaches you a proven Heart & Science™ customer experience framework to lead with excellence, gain loyal customers, increase revenue and ongoing referrals.
100% satisfaction guaranteed or money back
Stacy is all about customer experiences and that includes delighting you.
No "cookie-cutter" approach. Every session is PERSONALIZED to your needs.
60-minute meetings are accomplished via Zoom or Teleconference.
Individual and group sessions.
Recorded discussions for ongoing reference.
Learn how Stacy Sherman mentors people like you.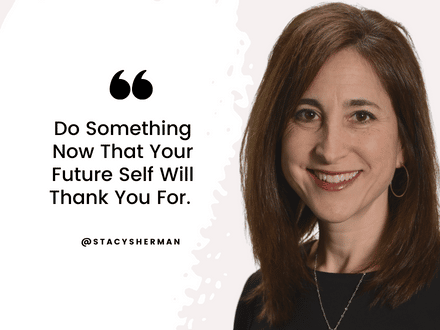 You've Come To The Right Place For Help With:
Business Growth and Differentiation
Retaining customers and keeping them from going to competitors

Increasing revenue and growth by winning through experiences over price

Instituting CX measurements for accountability & success

Gaining customer advocates, who refer versus share bad reviews

Building an engaged workforce and customer-centric inclusive culture

Leveraging technology to enhance employee and customer experiences 

Deploying Voice of Customer (VoC) programs and closing the  loop
Starting & Advancing Your Leadership Career
Entering the CX field and finding a job

Getting a promotion within a customer experience and service department

Branding yourself as a CX thought leader for new opportunities

Creating a resume and LinkedIn profile that makes you stand out

Finding a community and networking with the right people

Maximizing confidence to be a change agent and influence decisions

Improving productivity and organization skills to achieve goals
Mentoring & Coaching Topics:
MEASURE
the effectiveness of your employee and customer experience programs to achieve growth and retention goals
CREATE
a customer Journey Map with validation that each touchpoint exceeds customer expectations
Establish
a customer-centric workplace through engaged employees who deliver excellence (even when their boss isn't looking)
Convert
unhappy customers into brand advocates and activate promoters to drive new referrals
LEAD
a diverse, inclusive culture and organizational design where people feel motivated and committed to CX
Ensure
"go to market" success through concept validation techniques and infusing customer feedback in the product development process
Design
a feedback process based on Voice of Customer (VOC) and employee (VOE), plus use tools for fast analysis and action planning
Develop
branding, storytelling, and a profile that makes your bio stand out among a crowd
Deploy
Key Performance Indicators (KPIs) plus team accountability
Establish
a customer Journey Map with validation that each touchpoint exceeds customer expectations
Implement
a successful "close loop" process to ensure customer feedback is applied to elevate results
Meet
CX professionals and become informed of reputable communities to build relationships and share knowledge
Optimize
customer digital experiences based on proven User Experience (UX) & testing practices
Organize
a CX framework to begin and grow your customer-centric business
DIFFERENTIATE
your personal brand and business to  gain a competitive edge based on proven tactics 
CX Leader, Strategist & Practitioner who is fearlessly dedicated to HUMANIZING BUSINESS and challenging the status quo to maximize satisfaction. Writing, speaking, advising individuals and teams to differentiate brands based on proven methodologies.