Welcome To The Doing CX Right‬ Podcast
with Stacy Sherman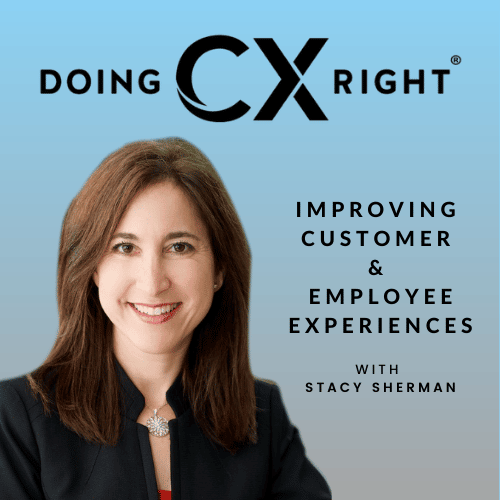 Stacy Sherman shares proven marketing, customer experience (CX), and service best practices based on her Heart & Science™ framework. She also interviews well-known authors, speakers, and innovative business experts who provide actionable tips so that you gain a competitive advantage beyond price.
Topics include: creating better accountable leaders, workforce trends, retaining talent committed to customer excellence, winning through digital transformation, and experience management (employees, customers, agents). To succeed in a world where human hearts and AI robots co-exist, it's time to shift mindsets and work differently. We have a lot to learn together. 
Besides helping you thrive in business, you'll also hear personal stories, challenges overcome, and lessons learned to inspire you to show up as your best self and create impactful experiences for others.
You have a CX job, whether you realize it or not. So, start and keep on Doing CX Right.
WHO IS FEATURED
Best-selling authors, inspiring business leaders, technology experts and well-known keynote speakers who share proven strategies and actionable tactics to humanize business, and improve customer experience and customer service results as a brand differentiator.
WHAT YOU'LL LEARN
How to lead with impact, differentiate your brand, gain new customers and keep them coming back through experience management. Includes increasing employee engagement to deliver customer excellence. Instituting metrics for accountability. Building and sustaining a customer-centric culture with trust at the forefront. Mapping customer journeys the right way based on updated methodologies. Leveraging technology to enhance CX and gain insights to inform product development, marketing, pricing decisions, and more.
SPONSORSHIP
Do you have a product or service that enhances customer experience, customer service and/or employee experience? Want to increase your brand awareness and interest through a trust worthy podcast? If yes, email Stacy to discuss possibilities at info@doingcxright.com. Be sure to include your website address and social media links to prove you have a real business. Otherwise, the message will be deleted.
BE A GUEST
Want to be a featured guest on Doing CX Right Podcast? Learn more about the evaluation process. 
FEATURED AUTHORS & THOUGHT LEADERS
BUSINESS EXECUTIVES – CORPORATE LEADERS
WALKING THE CUSTOMER EXPERIENCE & MARKETING TALK DAILY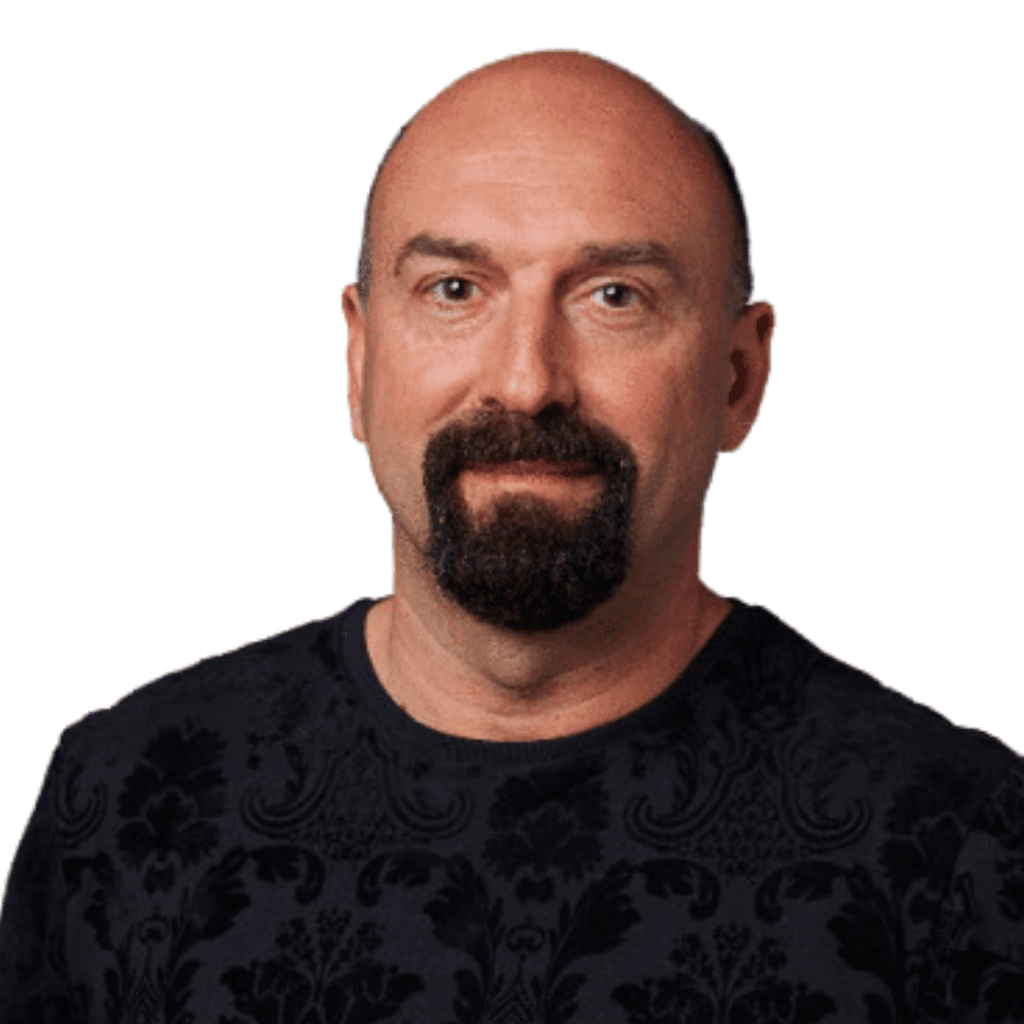 Alex Genov
Head of Customer Experience & Marketing @Zapppos