Stacy Sherman ~ Award Winning Keynote Speaker and Educator
doing customer experience (CX) right® through Heart & Science™
Let's Talk About Your Event
If you're looking for an authentic storyteller & dynamic speaker who wows the crowd in person and virtually, you've come to the right place.
I am on a mission to stop and prevent bad experiences from happening for customers, employees, patients, contact center agents, etc. I have been traveling worldwide to educate people about DOING Customer Experience Right®‬, fueled by an empowered workforce, not just talking or thinking about it.
Each presentation is based on actionable lessons I've learned as a practitioner for 25 years working at reputable brands. I also share research and strategies gathered from interviews with hundreds of experts on my podcast and blog.
Reserve time with me to discuss how I can make your event, workshop, or company meeting a memorable experience.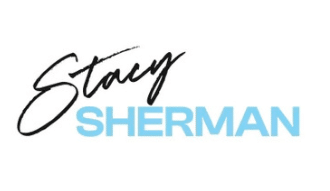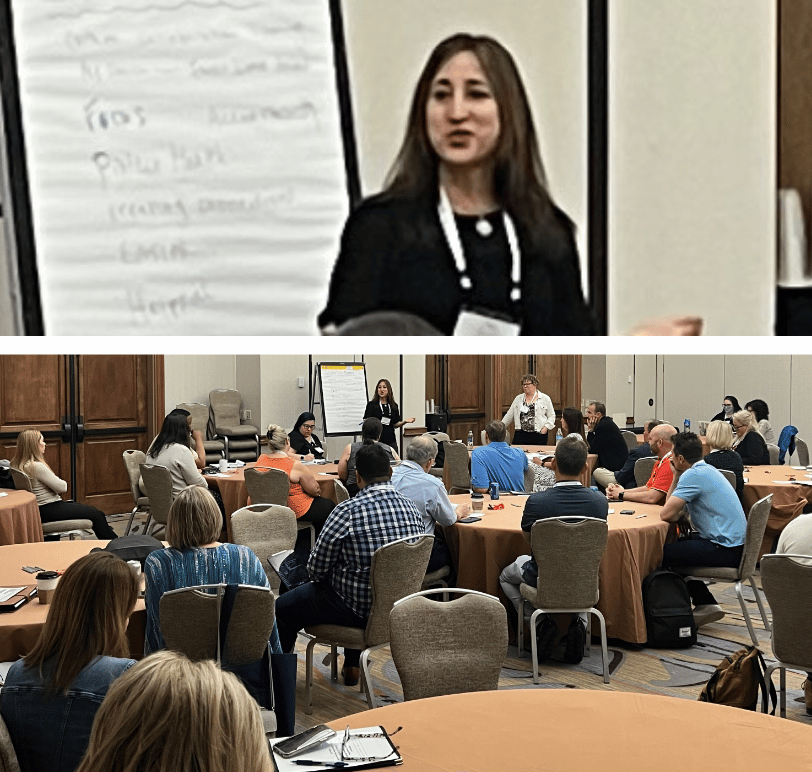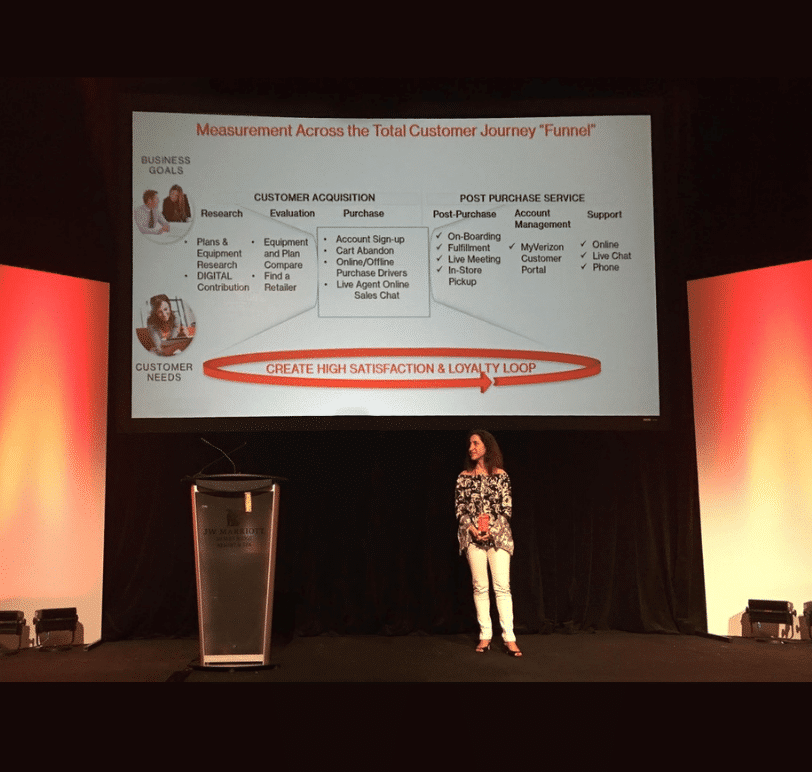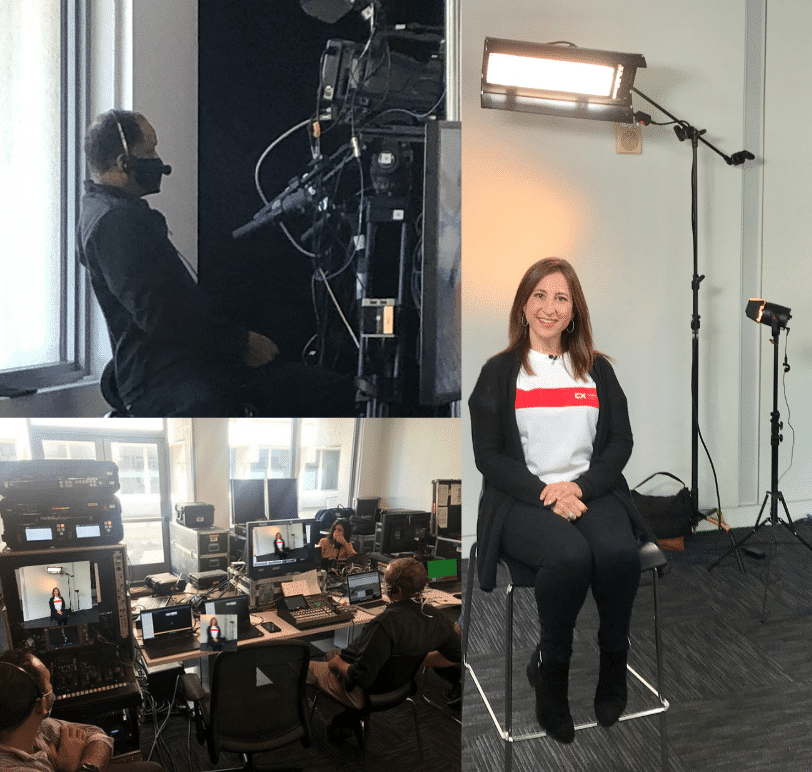 Most Requested Speaking Topics
Live Stream, Pre-Recorded, and In-Person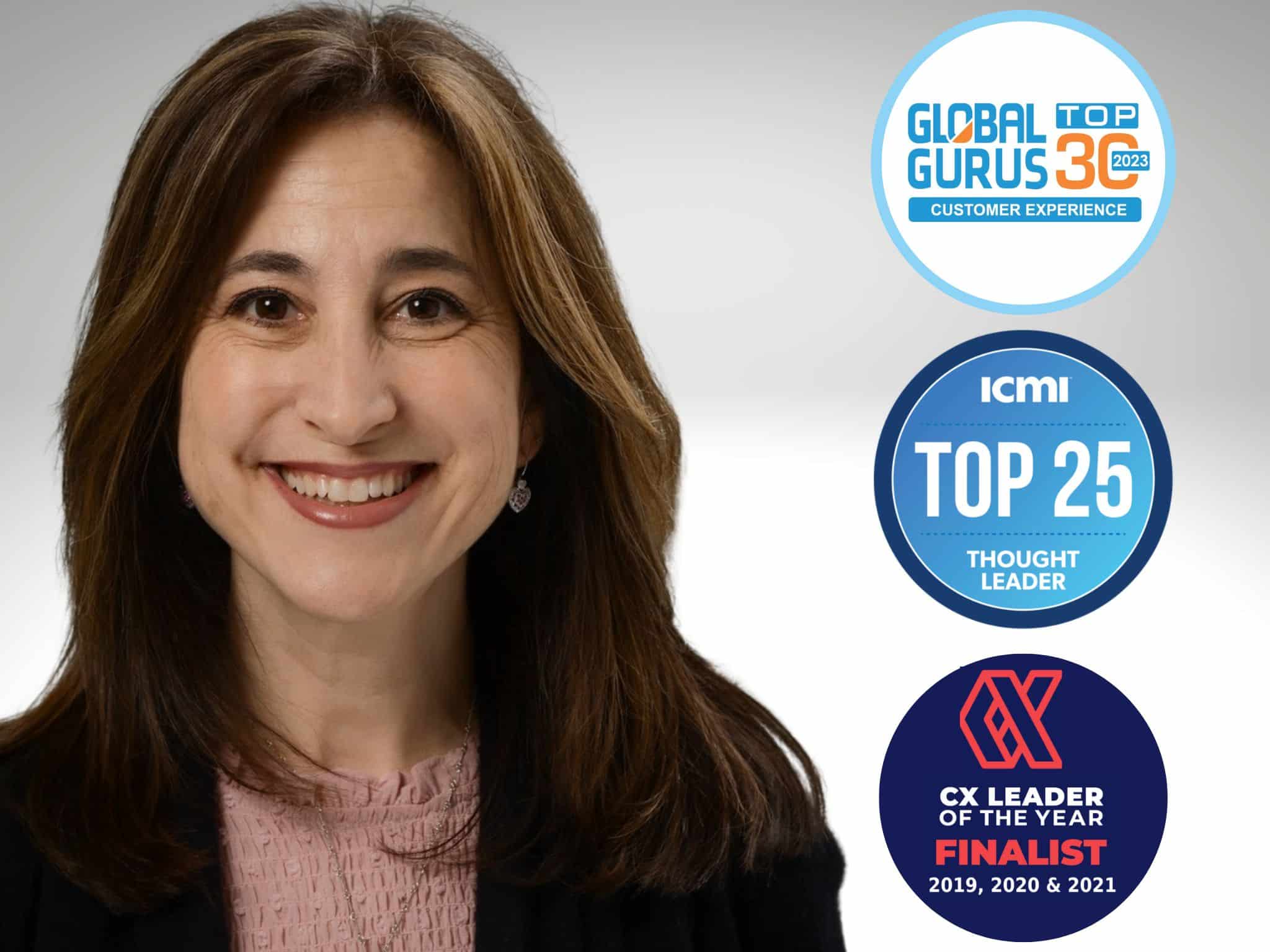 Partnership Opportunities To Increase Your Success
Amplify your brand and drive ticket sales by leveraging my high-profile influence and media channels (podcast, blog, hosted communities) with over 20k+ engaged brand leaders.
Increase attendee satisfaction and engagement by leaning on my expertise to lead lively peer-to-peer conversations, panels, and workshops.
Gain ongoing leads by repurposing content. Recruit me as your CX Journalist to capture insights through video interviews, blog articles, and more that keep the momentum going after the event ended 
 Stacy Sherman's Speaking Appearances
Events, Panels & Webinars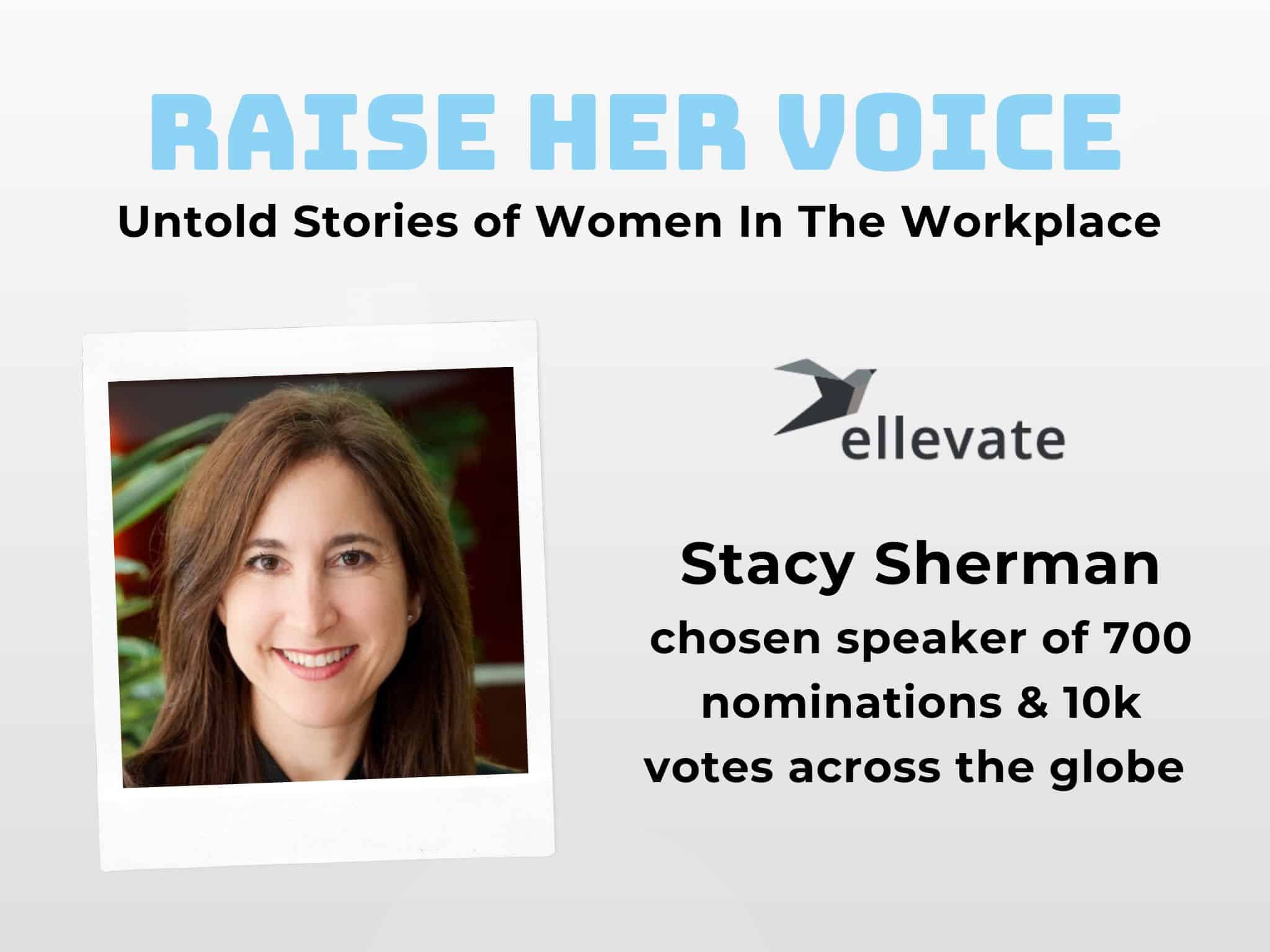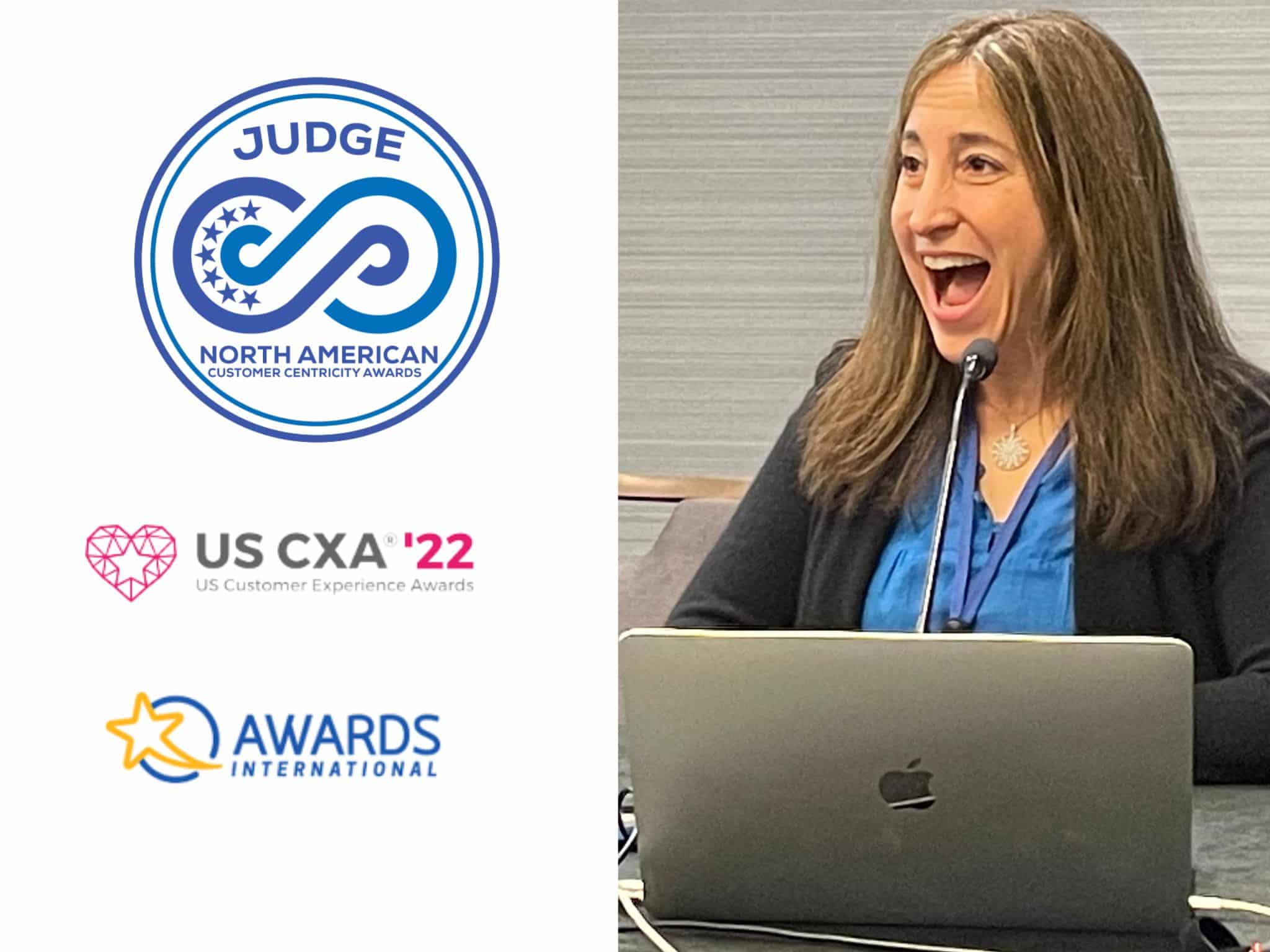 MORE SPEAKING EXAMPLES (Podcasts and Media ) 
What People Are Saying About Stacy Sherman
Stacy brings a clarity to the space that has not been there before. Her blend of coaching and consulting mixed with practical application and knowledge makes her a voice to be reckoned with. In addition, Stacy has a great personality and is able to roll with the punches as she navigates tough questions about employee and customer engagement. I'm looking forward to future interactions!
I had the pleasure of working with Stacy for a CCW event, in which some of her quotes were used in one of my reports, sponsored by IBM Watson. Her abundance of knowledge in the CX space combined with a nontraditional, candid, and thought-provoking approach to Marketing, Consumer Behavior, and Employee Engagement is what the industry needs to hear.
Stacy recently spoke at one of our Customer Experience Forums sharing best practices for launching and managing a Voice of Customer program. We received tremendous feedback from the audience as they truly appreciated the insights and recommendations that Stacy presented. I have no doubt that several attendees are now working to implement new strategies to operationalize and socialize their customer experience measurement throughout their organizations based on Stacy's presentation.
Stacy was a speaker at a conference the New Jersey chapter of the American Marketing Association held on digital marketing during my recent term as president. Stacy was a pleasure to work with. She was knowledgeable, amiable and prompt in her interactions with me and the AMA New Jersey team. During the conference itself, she proved to be an engaging presence who demonstrated a tremendous depth of domain expertise. I have only kind words for her.
Stacy presented to an audience of customer experience professionals and leaders at the ForeSee Summit. She brings extensive experience and insight to the topic and is dedicated to advancing the CX community in a meaningful way.
Not only is Stacy knowledgeable about CX, but she's incredibly passionate about it. That passion brings a level of energy and authenticity to everything she does! I've really enjoyed working with Stacy on thought leadership content and value her contributions.
Stacy Sherman is professional and easy to work with. Her correspondence is consistent and timely. She is knowledgeable on all things revolving around customer experience and a great addition to any event or podcast. Stacy spoke at our Green Things Summit in April 2023 and provided actionable strategies to the audience. I highly recommend Stacy.
I had the pleasure of interviewing Stacy for Sterling's live series called Sterling Live. It was an organic, live conversation that streamed over LinkedIn, Facebook, and YouTube with over 700 views. Stacy's knowledge for customer experience and support made the show truly incredible and our audience walked away with so much information. From start to finish, it was easy to partner with Stacy on getting this project off the ground.
I recently had the pleasure of listening and learning from Stacy at SOCAP's Fall Symposium. As an award winning CX thought leader, Stacy's presentation was extremely memorable and equally as inspiring. Stacy's passion to create amazing customer experiences that drive brand loyalty resonated throughout the presentation. Stacy's delightful and empathetic style created a value added session that provided relevant and real-time examples to help deliver extraordinary results while always keeping our front line team members at the heart of all we do. Keep up the great work, Stacy! Look forward to the next SOCAP event!
I had the pleasure of being in the room at SOCAP's Fall Symposium, where Stacy presented about "How customer service and customer experience are not the same." I learned so much from her presentation and found myself snapping pictures of her slides to take back and share with my leadership team. Her passion for all things CX is inspiring and her ideas and thoughts are ones that make you think differenly. I highly recommend Stacy as a CX subject matter expert for any and all events and also would encourage everyone to follow her and connect with her to learn more and pick up great ideas! I for one, cannot wait to spend more time with Stacy and soak in all that she has to share.
Stacy participated in CX DAY Argentina 2022 as a Keynote Speaker. With all her professionalism and knowledge, she made an excellent presentation. The audience learnt what does doing CX right means and how to do it properly. Highly recommended and also easy to understand for non English speakers. Thank you very much Stacy! It was a pleasure having you on CX DAY Argentina 2022.
Stacy recently spoke at Consero's Customer Experience and Contact Center Forum, an annual invitation-only networking event for senior CX and Contact Center executives — our attendees were impressed with the knowledge and practical recommendations she shared on the "Key Steps to Developing Emotional Loyalty" topic, which was rated as one of the top panel discussions. We've received tons of positive feedback from our delegates praising Stacy  for this value-packed session. I am very thankful to have had the opportunity to collaborate with Stacy and look forward to working with her on our future meetings. I highly recommend her as a subject matter expert for events or all scales, corporate meetings and webcasts!
I got the opportunity to work with Stacy for a virtual live session with INDEAL U (INDEAL's comprehensive industry specific learning platform). She discussed "Creating a Customer-Centric (CX) Culture as a Brand Differentiator". The presentation was very informative and contained a lot of valuable information for our members to take advantage of to offer a competitive advantage. Stacy is a great speaker. She is very engaging and has a lot of energy discussing the topics she is passionate about. We got a lot of excitement promoting the session and she did a great job of adding action items for our members to utilize. I am excited to work with Stacy again in the future and look forward to learning more about customer experience through Stacy's unique perspective.
I had the pleasure to see her on stage today while at a 3 Tree Tech event. She commanded the room with thought leadership and discussing our real world work challenges and provided thoughts;
– Purpose Focus – Risk Management – DEI – Engagement – Empathy – Gig Economy – Emerging Tech/Ai

Thank you for inspiring all to stay curious.