Delivering great customer experiences has become a top priority for many companies. Given the increased focus, employees with CX skills are in great demand. While on the job training and reading books provide great learnings, completing a formal CX certification program can accelerate one's career.
Consequently, I decided to take my customer experience knowledge to the next level. I explored a variety of programs that would expand my understanding of CX best practices and teach me new methodologies. I ended up picking a few different online and classroom led courses for CX, Big Data and Design Thinking. Contact me at any time if you want more information about my experiences and recommendations for certification classes.
Want to Save 20% OFF university cx TUITION COST?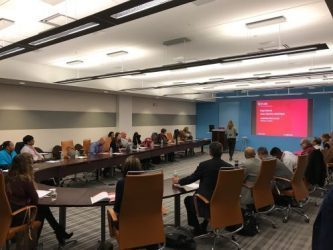 Email me for information at Stacy@DoingCXRight.com.
Also,Subscribe to my blog to immediately receive the promo code, which you can use any time during class registration.   
*All opinions expressed are mine alone and do not reflect the opinions of or imply the endorsement of employers or other organizations.