The coronavirus outbreak has changed the way we live. It's impacting people very differently, which fascinates me. I decided to take my passion for understanding and studying human behaviors to the next level for a greater purpose. As the pandemic spreads, I've been interviewing people around the world to learn about their experiences and strategy to cope, stay calm, and productive. My goal for publishing a collection of stories is to spread great ideas and inspire others to achieve happiness at a time we need it most.
My first article was about silver linings and what people are personally accomplishing that they may not have if the pandemic never happened. My second article was more business strategy focussed, which featured a Doctor who transitioned his NY psychiatric practice from in-person therapy to ONLINE in ONE WEEK! We spoke about how technology has helped him pivot while still humanizing business, and much more.
Today, I'm featuring another successful entrepreneur who is surviving the economic downturn by shifting his strategy while sustaining a customer-first company culture.
Meet Sam Brenner
Sam is the CEO of CRB Workforce, who specializes in building large scale technical project-based teams as well as individual targeted recruitment efforts. I especially admire how CRB personalizes employee experiences and meets the needs of clients based on their unique needs versus taking a "cookie-cutter" approach.
Interview Summary: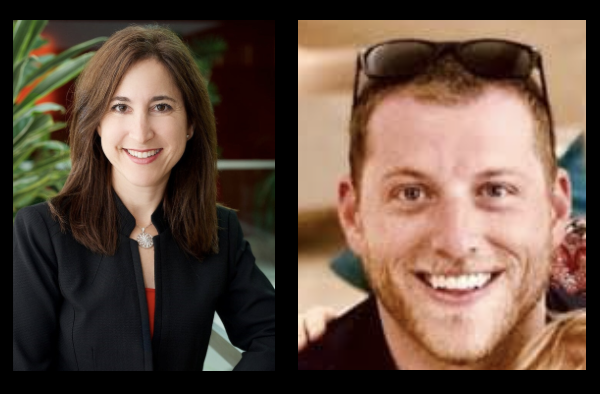 1. How are you pivoting your business during COVID-19?
SAM: Our pivot is twofold. First, we evaluated all clients and determined which ones are active so that we divert all our resources towards a select and exclusive group. Second, we expanded our primary industry to include healthcare and distribution/warehouse. This allows us to provide solutions to new market segments while further deepening our relationship with select clients. (Stacy's note: This makes sense. Companies need to be flexible and agile. It's the only way to have a competitive edge).
2. How is technology helping you to humanize business?
SAM: Technology has helped us solve problems. We've automated processes to create better content, deliver results and reports faster, and more to enhance communications. With that being said, more automation is enabling us to focus on person to person relationships at a deeper level. We have increased the capacity to be empathetic and listen to our customers and employees. (Stacy's note: I love this, and doing even just the CX basics goes a long way).
3. What's your greatest challenge in continuing to humanize business?
SAM: I think the biggest challenge will be weighing the revenue needs versus human needs. Companies need revenue right now – sales are slowing. Humans need jobs yet without revenue, companies can't hire. It will be a constant and difficult challenge to keep business humanized while also driving the bottom line out of survival. (Stacy's note: I understand what you are saying as others are balancing the same dilemmas everywhere. We need to remain optimistic that will survive this together similar to generations before us who have endured other pandemics)
4. What's your next strategy to ensure customer satisfaction?
SAM: We are getting organized. This downtime has allowed us to get to know our customers better and to be more responsive. Ultimately, we are a service to our customers and their satisfaction determines our future success. (Stacy's note: I agree. Customer experience is a brand differentiator and it's smart business to apply CX best pracitces now and always!)
5. What are some ways you are or plan to keep staff engaged and satisfied to deliver customer excellence? 

SAM: Our management team has been conducting daily touches with every employee. We are doing 3 separate video meetings per division throughout the day. 1 AM, 1 Lunch, and 1 PM overview call. We discuss the current status of our business, roadblocks, issues, as well as successes. At the end of the day, we want our employees to know we care and to in turn – show our customers that they care. Communication and organization drive it all.  (Stacy's note: I couldn't agree more with this last statement. Communication is what drives loyalty. Even if a company makes a mistake, customers are more forgiving when they are updated and feel cared for. Transparency goes a long way.)
Learn more about Sam Brenner on LinkedIn and his website.