ShoppingGives asked 21 Customer Experience experts about proven ways to create brand loyalty, especially during an increasingly competitive eCommerce space. It's a great article, which includes quotes from my CX friends like Shep Hyken, Adam Toporek and others (including me). You can read the original article here.
Experts agree that it can be challenging to engage your customers with your brand. It is even harder to build consistent loyalty throughout your customer base. However, cultivating loyalty is well worth the extra effort and expense.
Brand loyalty can increase your company's overall revenue, make better use of marketer investments, and insulate your company against changes in the economy.
What is Brand Loyalty?
You probably know that it is good for a customer to be loyal to your brand, but every brand loyalist is good for a company in more ways than you may realize. One good way to understand brand loyalty is to ask consumers what they think it is:
Repeat purchasing. About 68% of consumers think that choosing to buy from a brand over and over again is indicative of loyalty.
Love of the brand. This is a pretty vague description of loyalty but accounts for 39.5% of consumers. Brand love may be expressed by being outspoken about positive feelings toward the brand, sharing the brand on social media, and encouraging friends and family to buy from the brand.
Preference despite price. 37.7% of consumers think that loyalty is expressed when you buy from a brand even though a product or service may cost more than very similar competitors or have experienced a price increase. Loyalty marketers find that their consumers keep purchasing through price changes. 
Why Build Brand Loyalty?
Customer Retention
Retaining your customers is highly profitable. 82% of companies believe that retention is much cheaper than acquiring new customers. The numbers seem to prove them right: An increase in keeping customers of only 5% may boost your profits by as much as 25% or even 95%. 
More customers coming back more often means you earn more from each customer over time. It also means that your business will be more consistent even in downturns of the market. 
Increase Earnings and Reduce Spending
Customers don't just spend more often when they feel loyal to a brand; they also spend more money. In fact, as many as 43% of customers spend more money at a brand that they are loyal to. 
Getting a new customer through the door and buying something costs 5 times more than keeping a current customer. Investments into current customers is more logical than pursuing new customers. The customers that you keep will make it well worth your while to invest in loyalty. 
Gain a Competitive Edge
Brand loyalty has a lot of advantages, but most business owners don't think that customer retention is a priority. If you invest in brand loyalty now, you can take a significant chunk of the customer base. You'll also be able to keep them, even as ebbs and flows negatively affect your competitors.
How to Build Brand Loyalty
Knowing that brand loyalty is important doesn't necessarily mean that you'll do a great job of building it. A successful brand loyalty program can be a great investment. However, you need to know that your techniques will be successful. 
Here are some powerful tips to build brand loyalty from professionals in the industry. 

Communication is Key
One of the most frequently overlooked and yet most effective ways to build brand loyalty is to have great communication with your customers. Whether you have something to tell your customer about their order, exchange, or whatever else they're asking about or not, communication is better than silence. A great relationship can quickly be destroyed by perceived indifference from your company.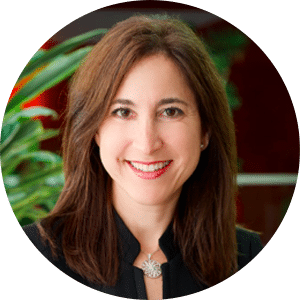 "Customer satisfaction and loyalty do not happen automatically or overnight. It requires intentional focus and engaged employees who COMMUNICATE to customers on a timely basis. Even if there's no information available to tell customers who are waiting for status updates, let them know you haven't forgotten about them. Email, text, or best of all, pick up the phone and call as they'll appreciate the follow-up. Silence is never an option!"
Make it Easy
Sometimes, gaining your customers' loyalty isn't about making a deep emotional connection or offering something nobody else has. It's just about making it easier for your customer.
Brands that engage easily on social media, offer convenient delivery options, and offer other conveniences make it simple for their customers to work with them. They are more likely to get repeat customers that have no reason to go anywhere else.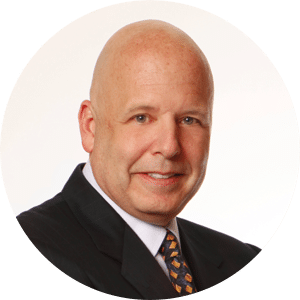 "Be the easiest (as in most convenient) company to do business with. Be accessible when and where the customer needs you. Use technology to create a better experience when applicable. In other words, reduce or eliminate friction. The brand that is the most convenient and easiest to do business with has an amazing competitive advantage that can disrupt competition and create fierce loyalty." 
Focus on the Customer Journey
Every experience that a given customer has with your brand affects their customer experience and resulting loyalty. Customer satisfaction shouldn't be an afterthought at the end of a purchase. It should be a carefully thought-out aspect of every interaction a customer has with your company. Consider each customer's experience on social media, at brick and mortar locations, and online.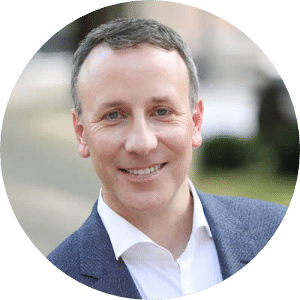 Adam Toporek, Customer Service Keynote Speaker, at

 

Customers That Stick:
"Evaluate your customer journey to identify and anticipate the customer's emotions at key touchpoints. Design the experience to prevent negative emotions and to help facilitate the positive, emotionally resonant experiences that generate loyalty."
If you want your company to have loyal customers who spend more, buy more often, and keep coming back more consistently, you should put effort into building a strong brand loyalty campaign. Consider hiring brand ambassadors to help you build a strong strategy. Loyal customers are well worth an investment.