Win Golden Ticket to Invite-Only Customer Experience Event on 2/16/23. 
Are you a customer experience professional looking to take your skills to the next level? Then you will want to take advantage of an opportunity to attend the exclusive CX Executive event.

Hosted by 3 Tree Tech, this event brings some of the industry's top leaders to share insights, network, and explore the latest trends in customer experience.  
And the best part?

One lucky subscriber to my DoingCXRight Newsletter
will win a golden ticket to the customer experience event and get
FREE event registration, airfare, and hotel accommodations.
Who is eligible to enter?
Customer experience executives and leaders interested in advancing CX skills and taking their brand to the next level. This offer is not eligible for people outside the USA.
Why attend? 
Not only will you have the chance to hear from top industry leaders and network with peers, but you'll also have the opportunity to gain valuable insights and knowledge that you can apply to your own work. This CX event is the perfect platform for learning, growth, and professional development.
When can you enter the free giveaway? 
Right now, until the golden ticket drawing takes place on February 9. 
Where will the customer experience event take place? 
The CX invite-only forum is an in-person event held in Portland, Oregon, at the tech team's HQ. (Food and beverages are not just provided, but delicious.)
How can you win the golden ticket? 
Entering is easy! Subscribe to DoingCXRight (form below) by February 9, and you'll be automatically entered into the customer experience golden ticket drawing.  
NOTE: I'll share your contact info with 3 Tree Tech so they can pick a name and notify you of winning. Offer is available only to people in the USA!
More info about the customer experience event. 
The customer experience event will feature speakers from Fortune 1000 companies that have proven to be change agents within the technology space. In addition, you will hear from speakers presenting concrete steps they took to drive change to bring better visibility, improve risk mitigation, increase the adoption of automated frameworks, and other topics. This event is invite-only.  
CUSTOMER EXPERIENCE KEYNOTE SPEAKERS
MICHELLE MARTINEZ
SVP of Customer Experience
Michelle has over 20 years of marketing experience and 13 years of product development and account management experience. She's been transforming customer experience for organizations ranging from start-ups to Fortune 500 companies. Martinez is a pro at understanding how customers make decisions and rely on you to solve their problems. She loves to work at the intersection of all things customer experience – product, service, brand, technology, analytics, marketing, and more. She knows when you get that right, it becomes your most significant growth driver.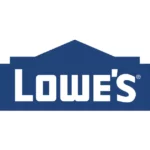 TIM SCHOCKE
Lead Product Manager - Contact Center Technology
Tim has over 20 years of professional experience crossing telecom, insurance, and most recently retail.  His cross-discipline background covers project/portfolio/product management, finance management, operations strategy, and technology strategy.  A common thread throughout these experiences is how to sell and prove the business case around optimization initiatives.  Moving from core system IT investment to Robotic Process Automation to most recently, contact center optimization Tim has influenced C-suite leaders and understands the pragmatic realities of rationalizing and proving a success.With the pivot from core system to customer service, Tim has become customer-obsessed and roots product vision in reinvented customer experiences…without forgetting there is still a dollars and cents story to tell as well.  Tim is excited to share stories about how putting the customer first drives bottom-line value.
By subscribing here, you are permitting Stacy to share your email with the sponsor for a chance to win the golden ticket. There will be one lucky winner selected on Feb 9.