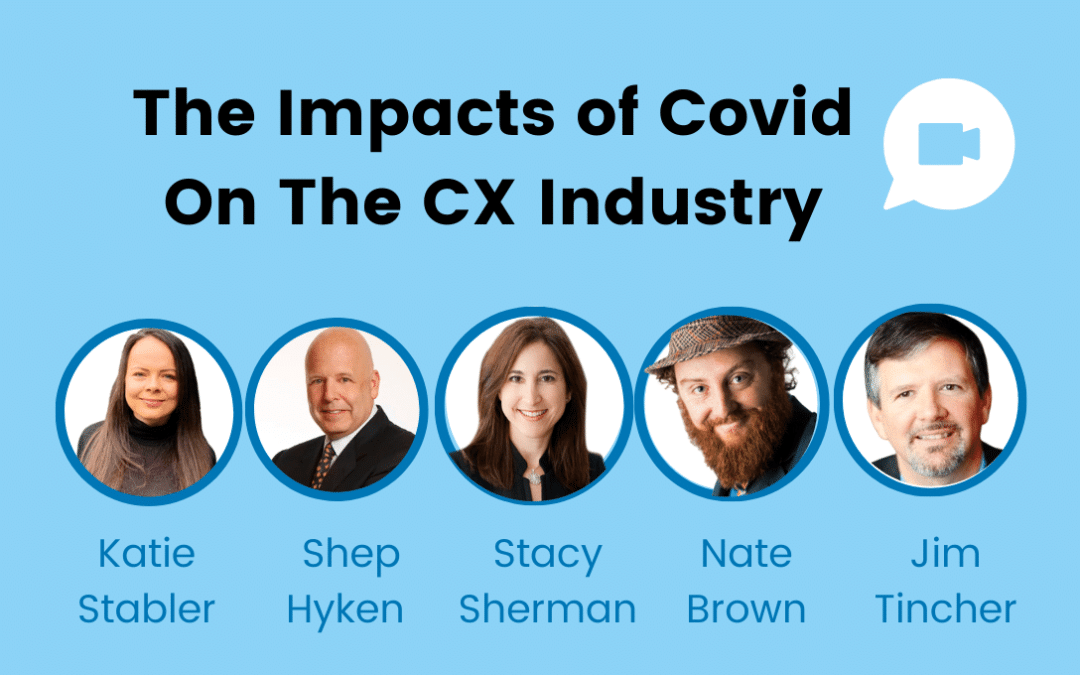 Every business has been impacted by Covid-19 in some way. Many companies thrived and others had to pivot for survival. Samespace interviewed me and several customer experience leaders including Nate Brown, Shep Hyken, Katie Stabler, Jo Boswell, and Jim Tincher. I encourage you to listen to our inspirational video. I'm interested to hear your views. Let's keep the conversations going to improve human experiences during and post-challenging times.
Transcript of Customer Experience Converations:
Kate Stabler 0:02
Effects of the pandemic have really placed customer experience under the spotlight. Everything changed. Our customer's situations change. Their financial situations changed. Their home situations changed.
Shep Hyken 0:15
What happened in a really short period of time, the customer's expectations turned a little bit
Stacy Sherman 0:21
Now, the conversation is how do we support the mental safety.
Nate Brown 0:25
So, what the CX leaders had to do is to come in and comfort and provide a place of safety.
Jim Tincher 0:31
And when that emotion gets better, so does your business.
Shep Hyken 0:35
You know, I used to come and see you personally. Now, I'm not going to do that. So you better make doing business remotely just as easy as it was before. And so we had to shift and come up with ways to do that
Kate Stabler 0:46
The need to be able to join up different channels end to end is now more important than ever before.
Nate Brown 0:54
We're doing digital transformation, as an example.
Stacy Sherman 0:57
As long as it doesn't remove the human interaction. So it has to compliment
Jim Tincher 1:03
When you have customers feeling more confident. Well, they order from you again.
Kate Stabler 1:07
And, we've learned as we've gone along, it's about how do you as a customer experience leader, ensure that you are influencing your organization.
Check out my full interview about customer experience topics including:
Three components of CX that apply to every organization
Importance of Empathy in CX
The merge of customer experience and Diversity and Inclusion
Importance of mental safety of agents in such crisis
How to focus on getting the voice of the customer?
Leveraging technology to enable communications and complement agents
Tips for CX professionals to counter such crisis