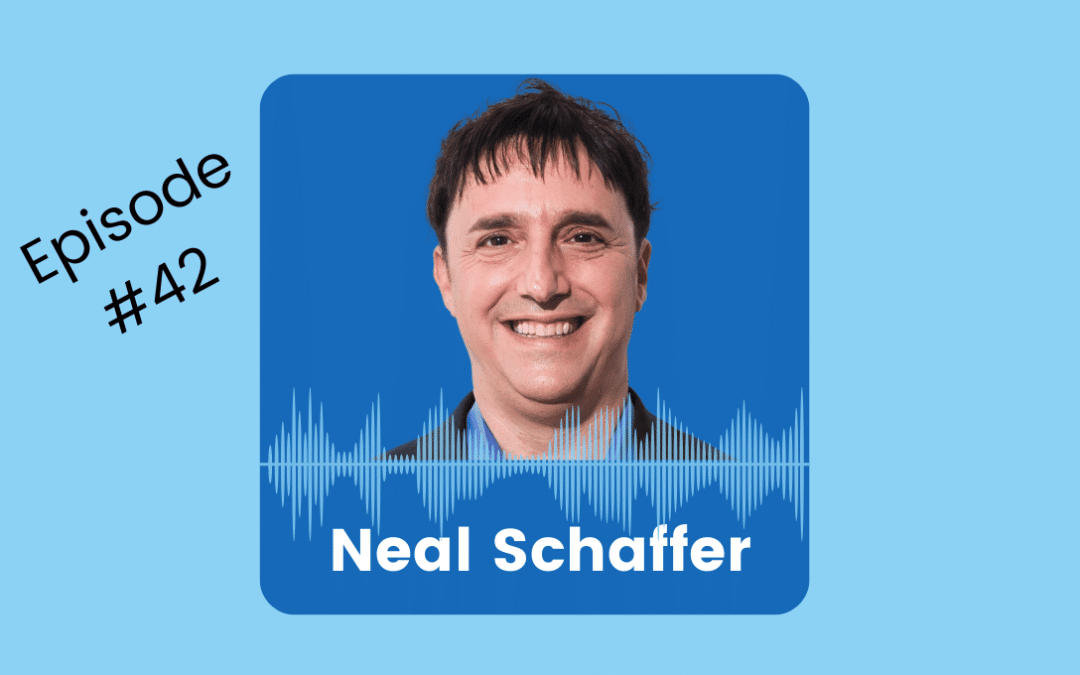 Attracting new customers is getting harder due to disrupting trends, such as declining television viewership, growing social media audiences, and higher usage of ad-blocking technology. Yet, you can be more effective and gain a competitive advantage through the power of influencer marketing.
Stacy Sherman interviews Neal Schaffer, a sales and marketing expert, author, and keynote speaker, about best-kept secrets to identify, approach, and engage valuable influencers who help you get new clients and increase customer loyalty. You'll also learn leadership tactics to inspire and uplift others for optimal results.
Watch Stacy Sherman's Interview on Youtube
About Neal Schaffer ~ The Power Of Influencers  
An authority on helping innovative businesses digitally transform their sales and marketing. Founder of the digital marketing consultancy PDCA Social, Neal currently serves as a Fractional CMO for several organizations. Neal also teaches executives digital marketing at Rutgers Business School and the Irish Management Institute. He is also the author of 4 sales and marketing books, including Maximize Your Social (Wiley) and The Age of Influence (HarperCollins Leadership), a ground-breaking book redefining digital influence.
About Stacy Sherman: Founder of Doing CX Right®‬
An award-winning certified marketing and customer experience (CX) corporate executive, speaker, author, and podcaster, known for DoingCXRight®. She created a Heart & Science™ framework that accelerates customer loyalty, referrals, and revenue, fueled by engaged employees and customer service representatives. Stacy's been in the trenches improving experiences as a brand differentiator for 20+ years, working at companies of all sizes and industries, like Liveops, Schindler elevator, Verizon, Martha Steward Craft, AT&T++.   Stacy is on a mission to help people DOING, not just TALKING about CX, so real human connections & happiness exist. Continue reading bio >here.