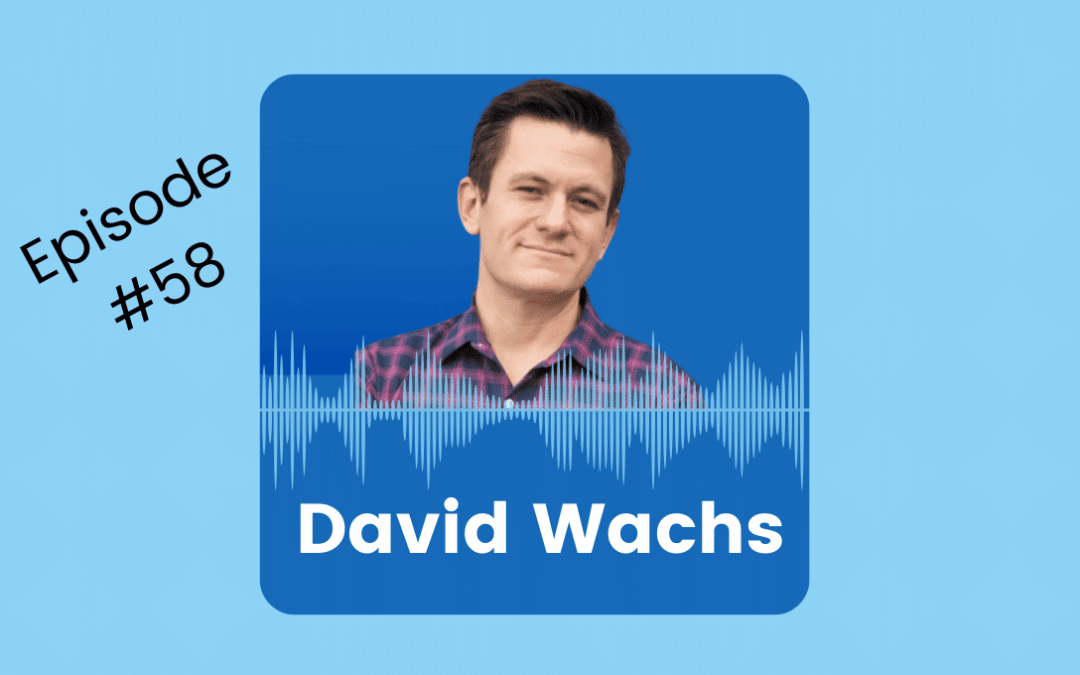 Nurturing Customer Relationships At Scale
How often do you get a handwritten letter in the mail? When you do receive a personalized letter, how does it make you feel? You likely remember it and may even look at the message longer than a quick text or email that's buried in your inbox. This episode of Doing CX Right is about leaving a lasting impression, nurturing customer relationships, and being memorable to grow your company at scale and retain customers and employees, too.
Featured guest David Wachs is a serial entrepreneur. His latest venture, Handwrytten, is bringing back the lost art of letter writing through scalable, robot-based solutions that write your notes in pen.  He's changing how people interact and connect while also driving more appreciation and gratitude on a massive scale. 
While Doing CX Right podcast is typically brand-agnostic, David's business model is appealing and recommended because it's about humanizing business in a simple and effective way. Creating more memorable experiences for your customers, work teams, business partners, and others must be intentional. It doesn't happen by accident. So, listen to the show and take notes, as there are a lot of actionable gems shared.
This episode of DoingCXRight with Stacy Sherman answers the following questions about customer relationships …and more:
How can I personalize the customer experience in a high-tech world?
What is the value of a handwritten note to achieve business goals?
How can I proactively nurture customer relationships even when mistakes happen?
Why is personalization essential for customer experience success?
How can I increase employee loyalty on CX day, Customer Service Week, and beyond?
Press Play To WATCH Interview:
About David Wachs ~Nurturing Customer Relationships At Scale
David Wachs is the Founder and CEO of Handwrytten, a platform for writing and sending handwritten notes at scale. He is a serial entrepreneur and frequent speaker on marketing technology. Previously, David was the Founder and President of Cellit.
About Stacy Sherman: Founder of Doing CX Right®‬
An award-winning certified marketing and customer experience (CX) corporate executive, speaker, author, and podcaster, known for DoingCXRight®. She created a Heart & Science™ framework that accelerates customer loyalty, referrals, and revenue, fueled by engaged employees and customer service representatives. Stacy's been in the trenches improving experiences as a brand differentiator for 20+ years, working at companies of all sizes and industries, like Liveops, Schindler elevator, Verizon, Martha Steward Craft, AT&T++.   Stacy is on a mission to help people DOING, not just TALKING about CX, so real human connections & happiness exist. Continue reading bio >here.