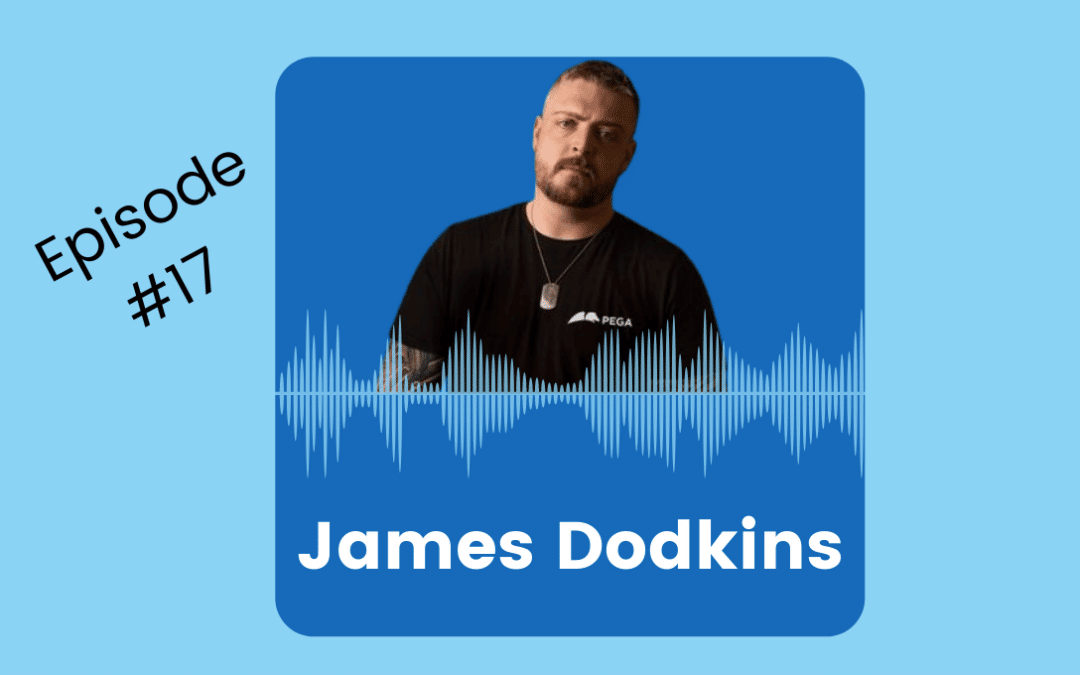 How do you turn customers into loyal fans? What are customer experience lessons that business leaders can benefit from the music industry?
My featured guest, James Dodkins, CX Author and Evangelist at Pegasystems, used to be an actual award-winning rockstar. He played guitar in a heavy metal band and released albums all over the world.
James shares strategies and tactical ways companies can create their own 'Hyperfans' who keep coming back to buy and tell others too.  Not only will you be entertained from this episode but also learn actionable best practices to keep your fans happy in 2022 and beyond.
Get Updates About Doing CX Right
Watch Stacy Sherman's Interviews on Youtube
About James Dodkins: Turning Customers into Fans
James used to be an actual, real-life, legitimate, award-winning rockstar. He played guitar in a heavy metal band, released albums, and "tore up stages" all over the world, James is now the CX Evangelist at Pegasystams where he researches extreme fandoms to understand how companies can create their own 'Hyperfans'. He shares those strategies through transformative training, engaging video content and inspiring keynote talks.
James was awarded The UK's #1 CX Influencer by Customer Experience Magazine in 2020, The UK's Most Outstanding CX Keynote Speaker by Corporate Vision Magazine in 2021, The World's #10 Customer Service Guru by Global Gurus in 2021, as well as countless other notable mentions in industry publications like Business Insider, The Times and Forbes.
James is also a two-time #1 Best Selling Author and the Ex-host of Amazon Prime's weekly topical CX show, 'This Week In CX'. Learn more about James on his Website
Twitter: @jdodkins LinkedIn: in/jamesdodkins Instagram: @thecxrockstar
About Stacy Sherman: Founder of Doing CX Right®‬
An award-winning certified marketing and customer experience (CX) corporate executive, speaker, author, and podcaster, known for DoingCXRight®. She created a Heart & Science™ framework that accelerates customer loyalty, referrals, and revenue, fueled by engaged employees and customer service representatives. Stacy's been in the trenches improving experiences as a brand differentiator for 20+ years, working at companies of all sizes and industries, like Liveops, Schindler elevator, Verizon, Martha Steward Craft, AT&T++.   Stacy is on a mission to help people DOING, not just TALKING about CX, so real human connections & happiness exist. Continue reading bio >here.