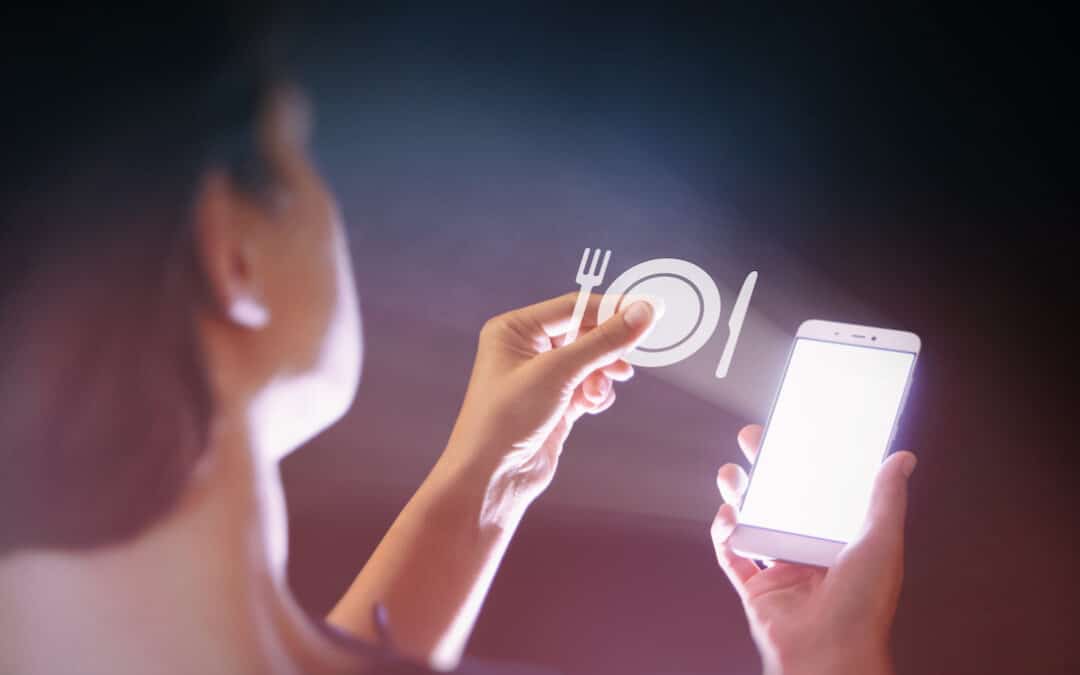 How many times have you visited restaurants that do not accept reservations and felt frustrated about the wait time? If you're like me, it is too many to count.
While many companies tend to focus on customer experiences at the point people are actually using products and receiving services, brand perception and customer judgments occur much earlier in the customer journey. People don't care if there are internal company process challenges. If it is not easy to interact with brands and get service in the way they expect, customers will go elsewhere.
Leverage Technology To Save Customers Time
With the advent of mobile applications like Yelp, companies can improve customer experiences and proactively address common customer pain points BEFORE they occur. My recent restaurant experience provides a great example of this.
Egan & Sons does not take reservations. However, they told me when I called that I could save time using Yelp. The app displays an estimated wait time to help in deciding whether to go to the restaurant and a choice to "check-in" to join the waitlist before driving to the restaurant. Having never seen this before, and always looking to save time, I was delighted to have this option.
Make the Customer Journey Easy
After filling out the Yelp online form, the app displayed how many parties were ahead of me. That information helped me determine when to drive to the restaurant. While there was only one other person joining me for dinner, I did notice a useful feature within the app to share the wait time with others. I like that capability and overall usability. Moreover, I noticed how easy and pleasant my dining experience felt before I even sat down to eat.
Just before I arrived at the restaurant, I received an SMS text to my phone informing me that my table was ready and I should check-in with the host.  Within minutes, I was seated and ordering my dinner. Though my story pertains to restaurants specifically, there are key lessons about DoingCXRight that apply to all companies and industries.
More Doing CX Right Best Practices
Communication is an Important Driver of Customer Satisfaction
I really liked knowing how long my wait time was via the app and receiving a text notification that my table was ready.
Level of Effort is a Great Measurement of Customer Experience
It was EASY for me to request and get a table despite a large crowd. Without technology (both SMS and Yelp) I would have missed out on a great restaurant experience. And the restaurant would have missed out on my business. While I didn't use the feature, the app allows people the option
Employees Must Deliver on Promises
Based on the SMS text I received, I had an expectation to be seated right away. Upon my arrival, the host followed through without any wait creating a satisfying, wow moment.
Personalization Improves Customer Experiences
The app knew it was my first time checking in and provided me relevant content. It showed "check out reviews while you wait" along with food recommendations from past visitors.  This is a great idea, especially because the restaurant has four stars and over 300 reviews.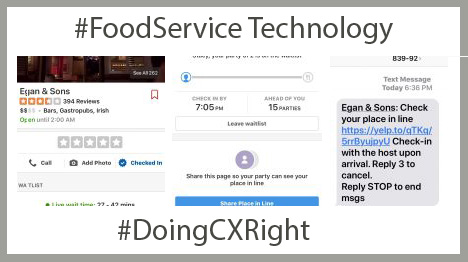 Read More About How To Turn Mistakes Into Positive Experiences at restaurants and other service establishments.