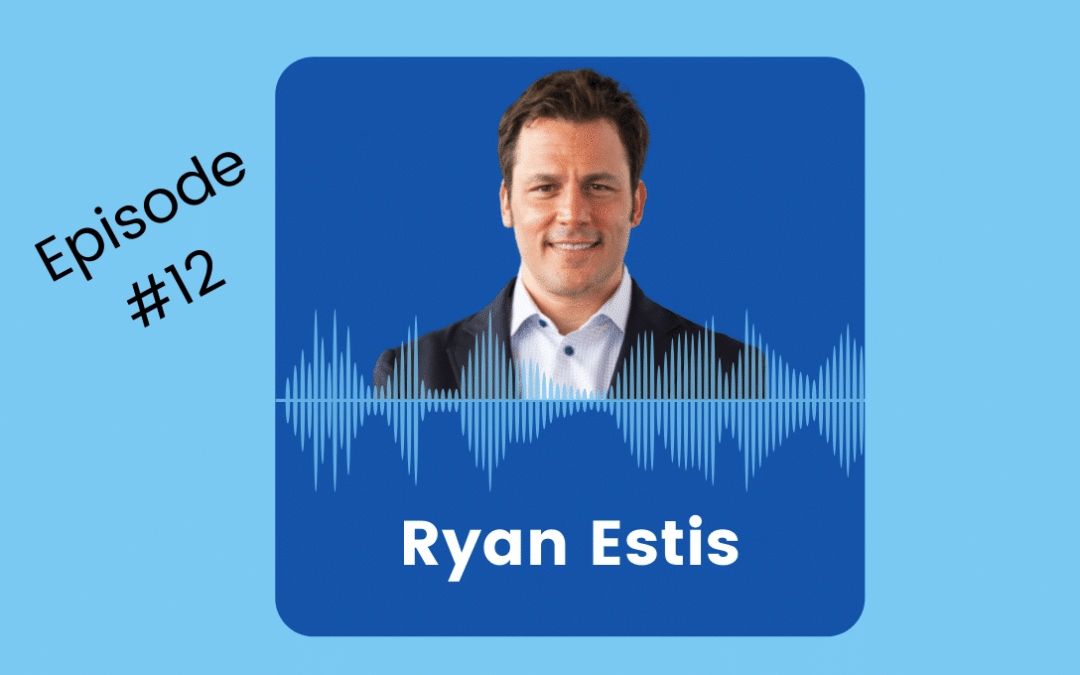 There's an old saying, happiness is a choice. Indeed, it is! Life gets so busy that we often forget to pause and think about how a simple gesture or interaction can move someone completely. We can intentionally be decision-makers seizing moments in ordinary places to deliver unforgettable experiences for customers, colleagues, friends, etc.
My guest, Ryan Estis, helps company leaders and individual contributors embrace change and achieve breakthrough performance. Most importantly, he teaches how to deliver unforgettable experiences. Ryan's true stories will touch the core of your heart as he beautifully portrays a Starbuck barista, Lily, who "pours happiness" every day. Please watch the video of Ryan's I'll never forget that cup of coffee. During my interview with Ryan, we go behind the scenes of his story and discuss the simple secret to life-changing happiness.
Watch Stacy Sherman's Interview on Youtube
 More About This Episode
We explore:
How Ryan Estis purposely makes an impact by prioritizing happiness and bringing out human potentials.
How to choose to show up and deliver unforgettable experiences
How we can be remembered by the people we work with today and as leaders (you don't have "leader" in your job title to be one.)
Lastly, how to move past the fear of failure and become change makers.
Significant discoveries:
You can deliver unforgettable experiences when choosing to show up as the best version of yourself. Customers, colleagues, friends,  family members will see and feel your authenticity.
We can impact someone from ordinary roles in our everyday lives.
Meaningful human interaction with full attention is the key to being happy and making someone else happy too.
Our thoughtful choices have consequences that shape the world at large.
By increasing the level of self-consciousness, we will find ways to better contribute to our family, community, workplace, and society.
Personal leadership vision is to find how we can be remembered by people.
With failure comes feedback as a gift. Impactful changes happen as result.
Motivating quotes from this episode:
"What's your secret to making these connections over serving coffee?
She corrected me, I'm not serving coffee, I'm pouring happiness into people's lives."
"When you decide to show up as the best version of who you are, it gives you an opportunity to meet people where they are."
"You never know when someone needs you to be your best."
"Decide how you show up because every choice has consequences that can change the world."
"When you elevate self-awareness and level of consciousness to understand that impact, you get an opportunity to better contribute to your family, community, workplace, society, and the world in a significant way."
"Whether you're a boss or a leader to a young college graduate or someone who's 50 years old, you have so much power to inspire them every day. Use your power to support others."
"Leadership isn't a job. It's a responsibility and involves humility, sacrifice, service, love, and empathy. It's about helping other people become the best version of who they are."
"If you're waiting for data to drive your decisions, you're discounting the speed of the marketplace and your ability to connect with humans in authentic and meaningful ways. We aren't computers."
"We have to realize that failure is part of the journey. Feedback is a gift."
Key Points about Delivering Unforgettable Experiences
[00:00:33] A bit about Ryan Estis and how he works to inspire people to become the best version of them
[00:03:24] The story of Barista Lily and how she pours happiness
[00:10:21] The importance of being intentional with the choices in life
[00:12:03] How to influence people from every aspect of life
[00:12:34] How leaders can really make an impact through actions, not just words
[00:13:32] Ryan's true north leadership questions
[00:15:54] Is data the only driver of decision-making
[00:19:32] How we can overcome fear of failure
About Ryan Estis ~ Creating Unforgettable Experiences
Ryan Estis is a person who has the beautiful ability to tell stories and deliver unforgettable experiences. He is a motivating business leader, keynote speaker, writer, researcher, and management consultant. Ryan helps companies and individual contributors to embrace change and breakthroughs with their performances.
His energy-packed and powerful motivations, practical insights, and relevant stories change many minds. Ryan's a passionate wake surfer, who worked with AT&T, Motorola, MasterCard, Adobe, MassMutual, the National Basketball Association, the Mayo Clinic, Honeywell, Thomson Reuters, Ernst & Young, Lowes, and Prudential. Ryan is an inspiring guy, who touches people's hearts wherever he speaks and inspires others to do the same in and out of the workplace.
Website: https://ryanestis.com/
LinkedIn: https://www.linkedin.com/in/ryanestis
Instagram: https://www.instagram.com/ryanestis/?hl=en
Facebook: https://www.facebook.com/RyanEstisSpeaker/
About Stacy Sherman: Founder of Doing CX Right®‬
An award-winning certified marketing and customer experience (CX) corporate executive, speaker, author, and podcaster, known for DoingCXRight®. She created a Heart & Science™ framework that accelerates customer loyalty, referrals, and revenue, fueled by engaged employees and customer service representatives. Stacy's been in the trenches improving experiences as a brand differentiator for 20+ years, working at companies of all sizes and industries, like Liveops, Schindler elevator, Verizon, Martha Steward Craft, AT&T++.   Stacy is on a mission to help people DOING, not just TALKING about CX, so real human connections & happiness exist. Continue reading bio >here.