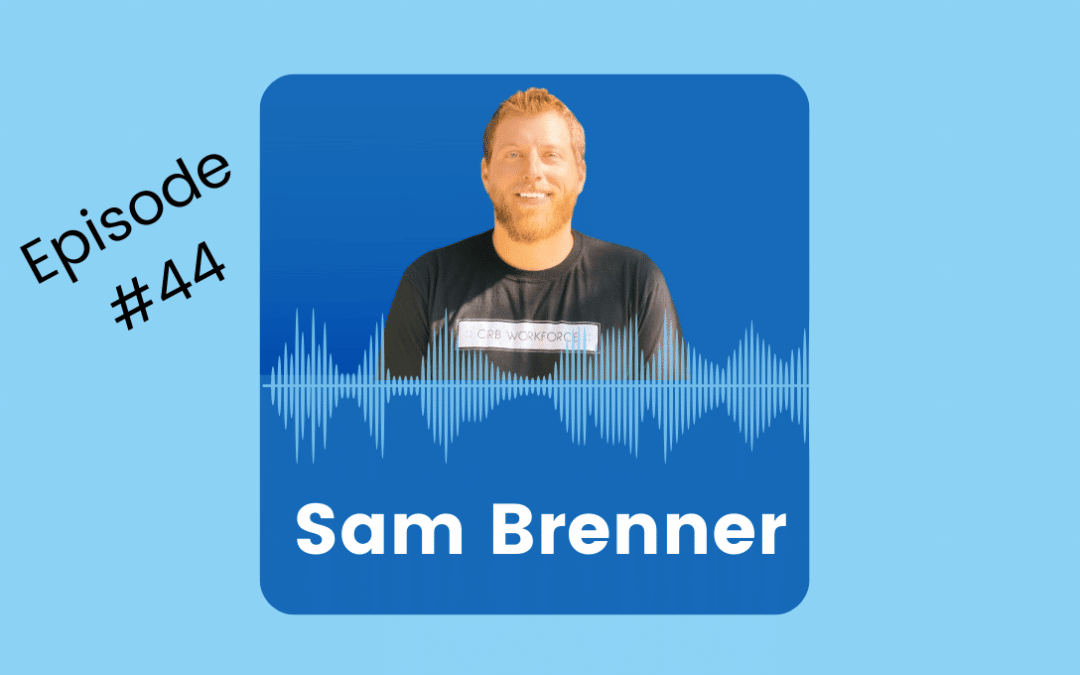 As we live in the 'great reflection' or 'resignation' or whatever you call it… people have options. As an employer, it's essential to know workforce trends and apply best practices in hiring and retaining customer-centric talent to achieve long-term customer success. (Hint: free snacks and ping pong tables in the office are not the answer.)
Likewise, candidates seeking more job fulfillment and happiness need to know where and how to predict if a company is a good place to work. 
Stacy Sherman and business expert Sam Brenner, CEO of CRB Workforce, discuss these topics and how to ensure a great match.
During this podcast episode, you'll hear:
What are top reasons people are leaving their jobs?

What workforce trends to know and plan for?

Which roles are in most demand?

What interview questions to ask candidates to know if truly customer-centric?

How to keep employees motivated and engaged for customer success?

Best leadership advice from John Cushman of Cushman and Wakefield.

Employee lessons from Netflix (as Sam's wife works there)

Advice to his younger 20-year-old self based on what Sam knows now.
Take notes as this episode is filled with tons of practical and actionable recommendations to achieve customer success through an engaged, happy workforce. CX (Customer Experience) and EX (Employee Experience) go hand in hand. Are you doing both right?
Watch Stacy Sherman's interview On Youtube
About Sam Brenner:
Recruiting and Hiring Expert To Achieve Customer Success
Founder and CEO of CRB Workforce, a recruitment agency headquartered in L.A.
Sam's motto: "The Harder You Work, The Luckier You Will Get." It is the fuel that keeps him going. "Some people have said I have been successful in my life and career, but honestly, I just think I am lucky. I am lucky to have a loving and healthy family. I am lucky to have people around me that love and support me. I am lucky to have worked with some of the best people in the industry along my career."
Sam started in Commercial Real Estate and was taught by two of the best and brightest. With every person that has worked for Sam, he does his best to leave them with the tools to go out and land an even better job – just like what was done for him.
"Working for my company is not a lifelong commitment (unless you wanted!).  I will help you advance as a person and a professional, so the next interview you go on – you kill it and achieve the next step in grabbing your dream!"
Learn more about Sam Brenner
About Stacy Sherman: Founder of Doing CX Right®‬
An award-winning certified marketing and customer experience (CX) corporate executive, speaker, author, and podcaster, known for DoingCXRight®. She created a Heart & Science™ framework that accelerates customer loyalty, referrals, and revenue, fueled by engaged employees and customer service representatives. Stacy's been in the trenches improving experiences as a brand differentiator for 20+ years, working at companies of all sizes and industries, like Liveops, Schindler elevator, Verizon, Martha Steward Craft, AT&T++.   Stacy is on a mission to help people DOING, not just TALKING about CX, so real human connections & happiness exist. Continue reading bio >here.