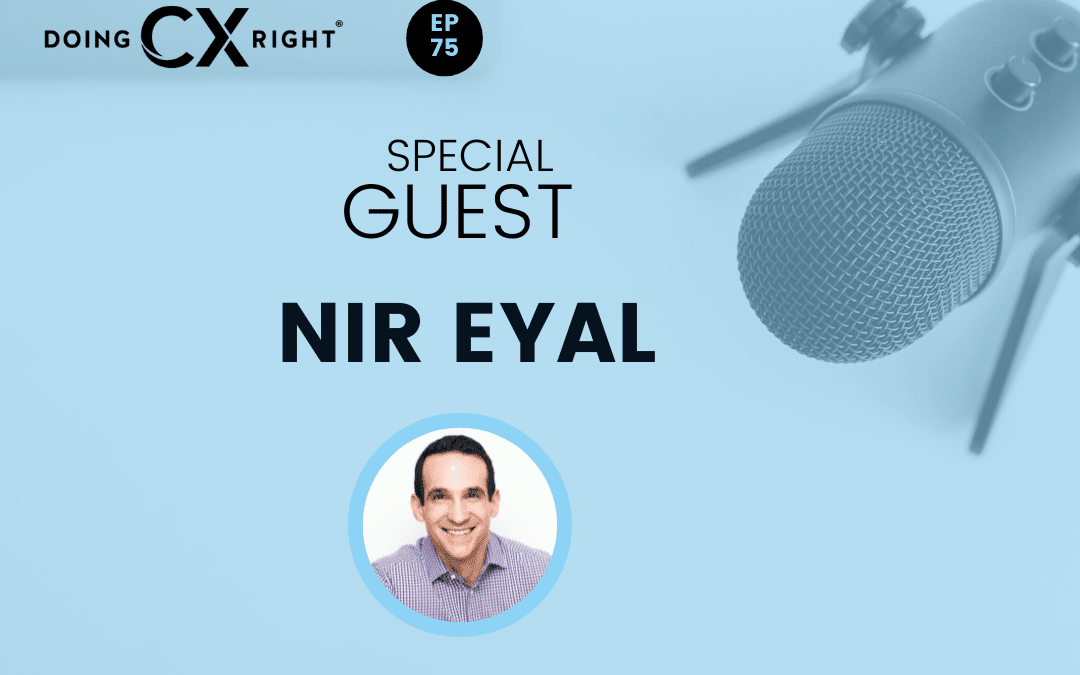 How Can You Trigger Human Emotions to Influence Buyer Behaviors? Answer: The Hook Model
Listen to Stacy Sherman, as she interviews Nir Eyal, a behavioral design expert, about the Hook Model and getting people hooked to your brand.
What You'll Learn:
Proven ways to create habit-forming products, services, and customer experiences that keep customers loyal and recommend your brand.
Tactics to trigger human sentiments to influence customer behaviors based on Nir's book "Hooked."
How artificial intelligence (AI) can be used to enhance the Hook Model with emphasis on ethical considerations.
Techniques for gaining better control of one's attention and reducing distractions in a world of constant technological stimulation.
Favorite tips for better focus and reducing distractions based on his book, "Indistractable."
And, Personal Stories Inspiring the Hook Model:
You'll also hear Nir share his experience growing up as an obese child and intentionally fighting against negative triggers. He offers valuable insights and lessons on turning addictions into healthy habits and creating better experiences for yourself and others.
Press Play ▶️ To LISTEN To Podcast
Press Play ▶️ To WATCH On Youtube
About Nir Eyal- The Hook Model
Nir Eyal is the bestselling author of "Hooked: How to Build Habit-Forming Products" and "Indistractable: How to Control Your Attention and Choose Your Life."
He has taught at the Stanford Graduate School of Business and Hasso Plattner Institute of Design. His writing on technology, psychology, and business appears in the Harvard Business Review, The Atlantic, TechCrunch, and Psychology Today.
Nir is also an active investor in habit-forming technologies. Some of his past investments include Eventbrite, Anchor.fm (acquired by Spotify) Product Hunt, Pantry, Kahoot!, Refresh.io (acquired by LinkedIn), Happy Bits, Presence Learning, 7 Cups of Tea, and Pana.
About Stacy Sherman: Founder of Doing CX Right®‬
An award-winning certified marketing and customer experience (CX) corporate executive, speaker, author, and podcaster, known for DoingCXRight®. She created a Heart & Science™ framework that accelerates customer loyalty, referrals, and revenue, fueled by engaged employees and customer service representatives. Stacy's been in the trenches improving experiences as a brand differentiator for 20+ years, working at companies of all sizes and industries, like Liveops, Schindler elevator, Verizon, Martha Steward Craft, AT&T++.   Stacy is on a mission to help people DOING, not just TALKING about CX, so real human connections & happiness exist. Continue reading bio >here.