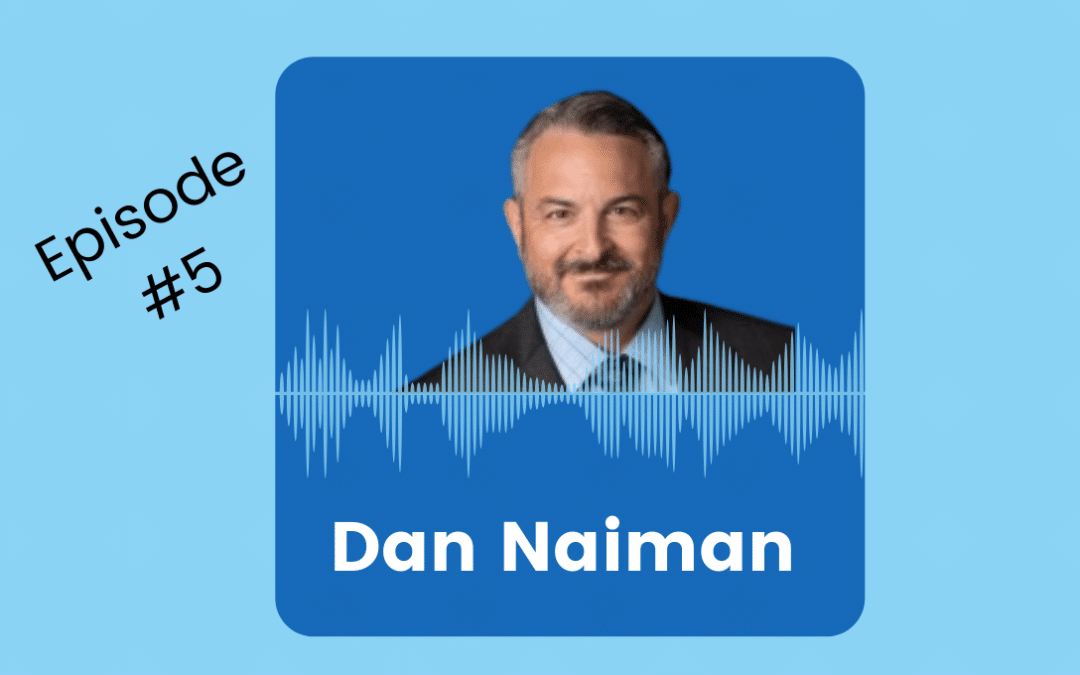 Stacy Sherman interviews Dan Naiman (Senior Human Resource Director at Pfizer) about his human-centric approach to employee and customer experience. He dives deep into the importance of creating a corporate culture, where employees feel valued and empowered. He shares many actionable tips that you can apply at your workplace.
Key Takeaways for Human Resources & Cross-Department Leaders:
Look at the human side of change and partner with leadership to drive an employee experience, which results in excitement and engagement.
The employee experience begins before colleagues step foot into the company. Companies need to continually evolve their employee experience to attract and retain them.
When employees provide feedback, aim to understand what story the data is telling you, and leverage it to change the experiences of your colleagues and customers.
Human Resources and Customer Experience (CX) intersect when companies encourage HR and employees to walk in the shoes of their colleagues as well as the experience that customers feel. There are many ways to accomplish this, including a visit to a manufacturing facility or a company store where consumers test and try products.
Build a culture that values employee experience and an environment where they feel empowered. Pfizer developed a culture that drives innovation, before the start of the pandemic, which enabled the company to pivot quickly to develop and launch a vaccine in a short period of time. Ultimately, when employees feel valued, customers are the ones who benefit.
In the past year and a half, with the pandemic and social causes that arose after the killing of George Floyd, companies around the globe needed to take action and shift their work-life strategies. It's important to create open and trusting environments to bring outside issues into the workplace, whereby companies can encourage courageous, inclusive, and reflective conversations.
Quotes:
"My approach to human resources has always been from a people perspective. We all need to put the human back in human resources."
"Organization leaders can build momentum. You can't just turn it on overnight. Culture is a process, and it has to start at the top and be embraced bottoms up."
"You have a customer experience job whether you realize it or not, regardless of your position, and includes the back-office support."
Watch Stacy Sherman's Interview on YouTube
About Dan Naiman ~Bringing The Human Back In HR
Senior Director, Human Resource at Pfizer with many years of global HR and consulting experience. Through understanding the business strategy and operating plan, Dan is responsible for partnering with business leaders to drive key human capital strategies that further business productivity and results. He is actively involved in Organizational Design, Change Management, Talent Management, and Diversity, Equity & Inclusion.
About Stacy Sherman: Founder of Doing CX Right®‬
An award-winning certified marketing and customer experience (CX) corporate executive, speaker, author, and podcaster, known for DoingCXRight®. She created a Heart & Science™ framework that accelerates customer loyalty, referrals, and revenue, fueled by engaged employees and customer service representatives. Stacy's been in the trenches improving experiences as a brand differentiator for 20+ years, working at companies of all sizes and industries, like Liveops, Schindler elevator, Verizon, Martha Steward Craft, AT&T++.   Stacy is on a mission to help people DOING, not just TALKING about CX, so real human connections & happiness exist. Continue reading bio >here.