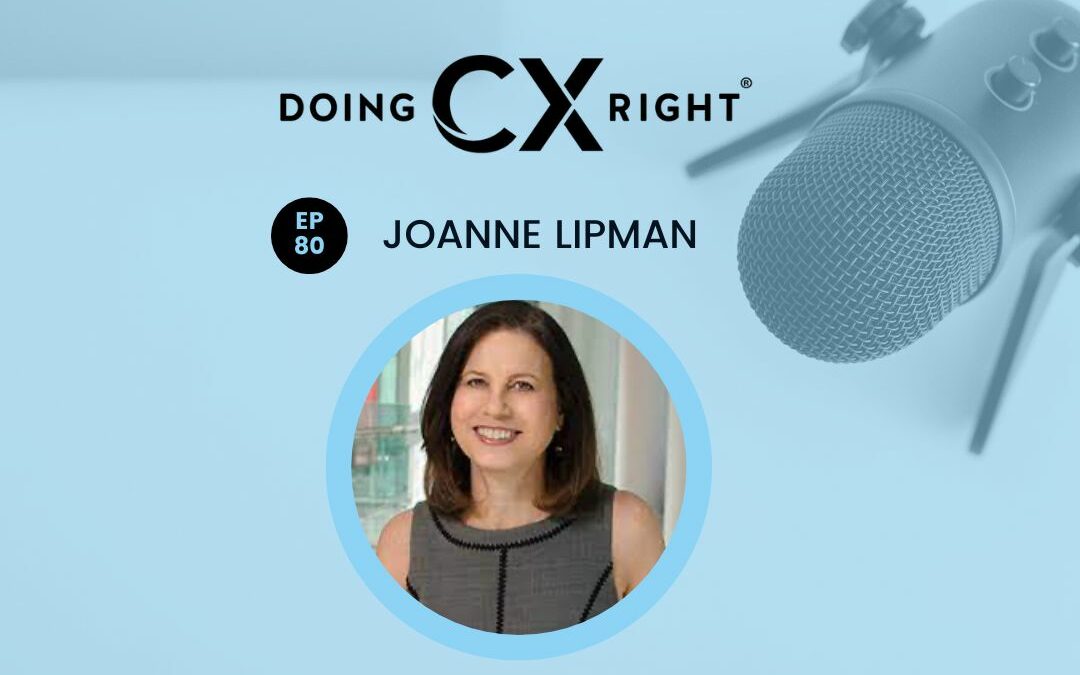 The Power of Reinvention For Personal and Business Growth
In a world where people are experiencing disruptions, some forced and others by choice, a common question is, what's next?
Stacy Sherman sits down with bestselling author and journalist Joanne Lipman to dive deep into the topics of reinvention and transformation for long-term success. 
What You'll Learn About Reinvention:
What reinvention actually means and how to make meaningful transitions.
Insights and actionable tips from research and case studies.
Why there is a trend of doing reinvention quietly  – quiet quitting, quiet hiring….. views on the quiet, and overcoming challenges.
How businesses and individuals assess when it's time for reinvention and what steps to take when starting the process.
Ways leaders can support employees and build a culture that embraces change.
The value of side hustles and passion projects before you are ready for a career change.
How to reframe post-traumatic stress to post-traumatic growth to fuel success.
And, Personal Stories
You'll also hear what inspired Joanne to write about reinvention, lessons from her career as a reporter for the Wall Street Journal, the best leadership advice received that you can apply to your life, and much more.
Press Play ▶️ To LISTEN To Podcast
Press Play To WATCH Interview:
About Joanne Lipman-
NEXT! The Power of Reinvention in Life and Work.
Joanne Lipman is a pioneering journalist and the author of the No. 1 bestseller THAT'S WHAT SHE SAID: What Men and Women Need to Know About Working Together and NEXT! The Power of Reinvention in Life and Work.
She has served as Editor-in-Chief of USA Today, USA Today Network, Conde Nast Portfolio, and The Wall Street Journal's Weekend Journal, leading those organizations to six Pulitzer Prizes. She is also an on-air CNBC contributor and Yale University journalism lecturer.
Previously, Lipman was Chief Content Officer of Gannett, where she was Editor-in-Chief of its USA Today and the USA Today Network, encompassing the flagship publication plus 109 metro newspapers including the Detroit Free Press, the Des Moines Register, and the Arizona Republic. In that role, she oversaw more than 3,000 journalists and led the organization to three Pulitzer prizes.
Lipman began her career as a reporter for The Wall Street Journal, ultimately rising to deputy managing editor – the first woman to attain that post – and supervising coverage that won three Pulitzer Prizes. While there she created Weekend Journal and Personal Journal, and oversaw creation of the Saturday edition. She subsequently was founding editor-in-chief of Conde Nast Portfolio magazine, which won Loeb and National Magazine Awards.
Lipman's work has been published in numerous outlets including The New York Times, The Wall Street Journal, The Washington Post, Time, Fortune, Newsweek and the Harvard Business Review. She has appeared as a television commentator on ABC, NBC, CNN, MSNBC, and PBS, among others. She is a frequent public speaker, with engagements including the World Economic Forum in Davos, the United Nations, the Aspen Ideas Festival, TEDx, the International Lean In conference, the Federal Reserve Board, and the Milken Institute Global conference, and has worked with numerous companies on issues of gender equity, diversity and inclusion. She also is co-author, with Melanie Kupchynsky, of the acclaimed music memoir "Strings Attached."
About Stacy Sherman: Founder of Doing CX Right®‬
An award-winning certified marketing and customer experience (CX) corporate executive, speaker, author, and podcaster, known for DoingCXRight®. She created a Heart & Science™ framework that accelerates customer loyalty, referrals, and revenue, fueled by engaged employees and customer service representatives. Stacy's been in the trenches improving experiences as a brand differentiator for 20+ years, working at companies of all sizes and industries, like Liveops, Schindler elevator, Verizon, Martha Steward Craft, AT&T++.   Stacy is on a mission to help people DOING, not just TALKING about CX, so real human connections & happiness exist. Continue reading bio >here.