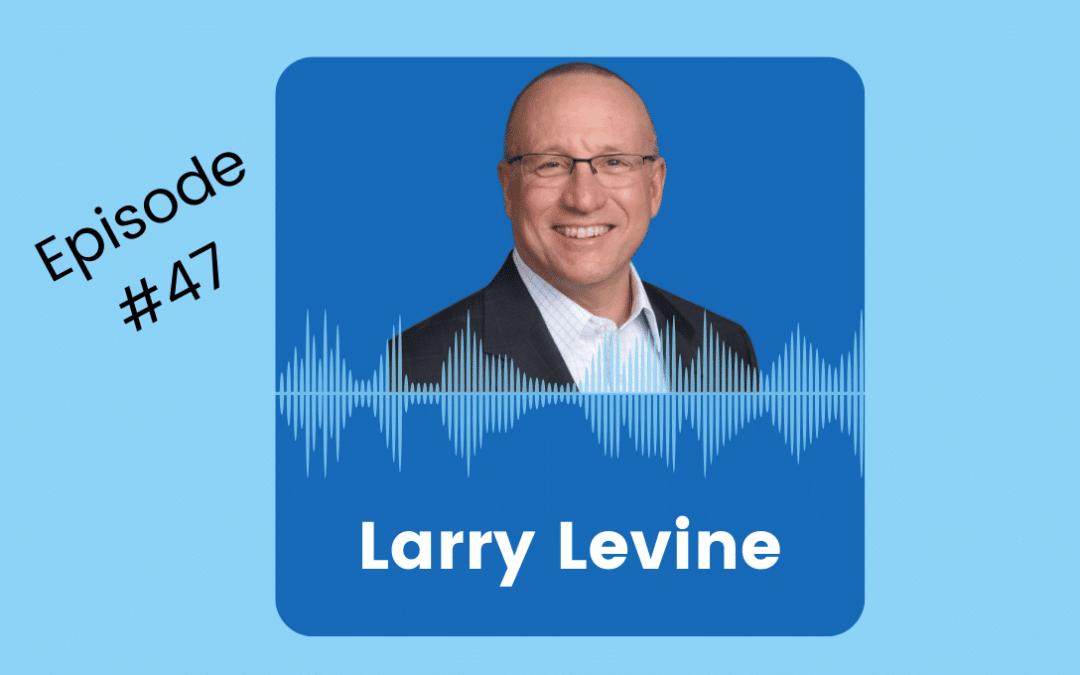 Trust, credibility, and authenticity are the currencies of sales. Gone are the days of manipulative and pushy salespeople relying on charm to close deals. Doing selling and customer experience right takes skill and a mindset change.
Stacy Sherman and featured podcast guest Larry Levine, international best selling author of "Selling From The Heart, explain:
How to approach buyers and increase sales in a world of information overload and technology fatigue
Tactics to recruit and retain great reps while advancing sales results and client retention
Strategies to build meaningful relationships and gain an unbeatable competitive advantage.

Ways to lead teams effectively, including best advice given and received

How to show up with

 integrity and heart at the forefront. Success starts within, not out. It's about YOU 

And much more…
Take notes as this episode is filled with many practical and actionable tips for selling effectively and enhancing customer experiences to maximize your business results.  
Watch Stacy Sherman's Interview On Youtube
About Larry Levine: Selling From The Heart
An international best-selling author of Selling From the Heart and the co-host of the Selling From the Heart Podcast. With 30 years of in-the-field sales experience within the B2B technology space, he knows what it takes to be a successful sales professional.
Larry has successfully sold to customers ranging from up-and-down the street accounts to Fortune 500 companies. In the fall of 2013, Larry became a corporate major account rep for a Japanese OEM in Los Angeles, California, one of the most competitive markets in the United States. Hero walked into a zero base opportunity with no current customers. By using the strategies explained in Selling From the Heart, he booked over $1.3 million in new sales in 2014, leaving behind a $1.6-million pipeline for the next rep to develop.
Larry now coaches and inspires sales leaders and their teams to do what he did. Since 2015, Larry has coached sales professionals across the spectrum of tenured reps to new millennials entering the salesforce. Both appreciate the practical, relevant and "street–savvy" nature of his coaching.
In a world full of empty suits, Larry is passionate about helping sales reps succeed by getting valuable before they get visible. He helps sales teams understand the true value they bring to the market. Then he helps them get visible by combining traditional sales techniques with new social selling strategies.
Larry lives in Thousand Oaks, California where he is actively involved in Kiwanis and other local non-profits.
About Stacy Sherman: Founder of Doing CX Right®‬
An award-winning certified marketing and customer experience (CX) corporate executive, speaker, author, and podcaster, known for DoingCXRight®. She created a Heart & Science™ framework that accelerates customer loyalty, referrals, and revenue, fueled by engaged employees and customer service representatives. Stacy's been in the trenches improving experiences as a brand differentiator for 20+ years, working at companies of all sizes and industries, like Liveops, Schindler elevator, Verizon, Martha Steward Craft, AT&T++.   Stacy is on a mission to help people DOING, not just TALKING about CX, so real human connections & happiness exist. Continue reading bio >here.