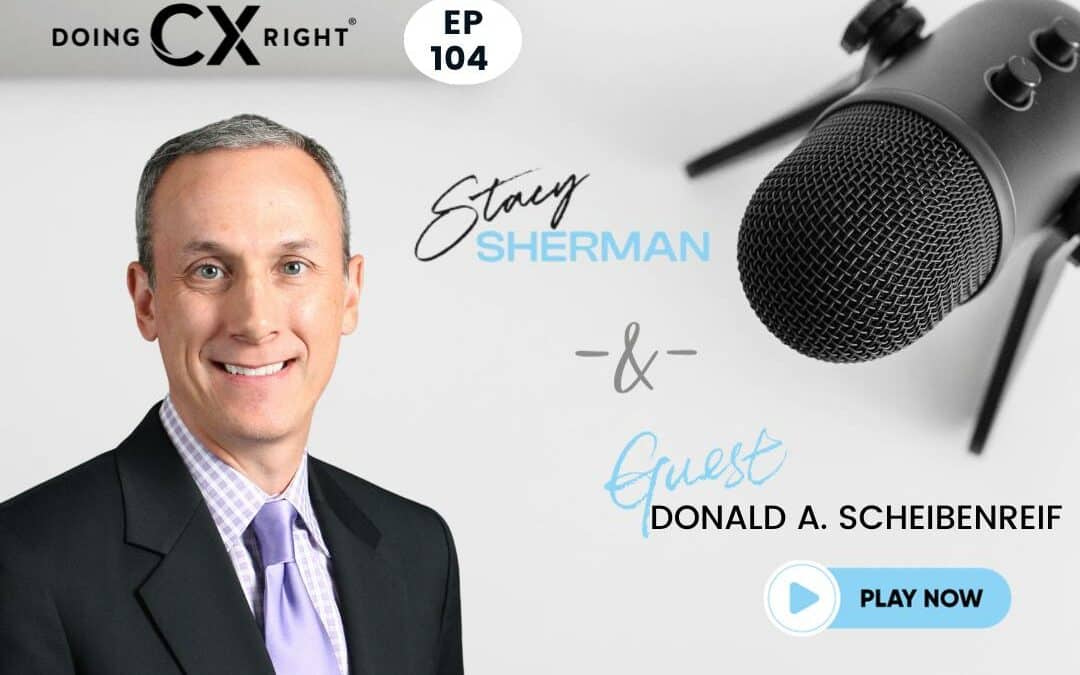 The Rise of Machine Customers: What it Means and How to Get Ahead
We are entering a new era where machines powered by AI act as customers. This machine customer revolution will disrupt business models and transform CX and commerce. Companies that prepare now will capture trillions in revenue, while laggards will lose out.
So what does this all mean, and what should you do? I recently interviewed Don Scheibenreif, a distinguished analyst at Gartner focused on the intersection of CX and technology. He co-authored an insightful book called "When Machines Become Customers: How Companies Can Compete in the Age of AI" based on years of research.
Here are key insights from Don on the rise of machine customers and practical actions you can take to get ahead:
Machines Exhibit Real Customer Behaviors
It may seem strange, but machines already act as customers in many ways. Don explained, "We found examples of machines that buy things, receive information, report disputes, ask for service, negotiate, and write reviews." Essentially, they exhibit behaviors once solely the domain of human customers.
HP's Instant Ink service was one of the first examples, with over 11 million printer subscriptions. The printers automatically reorder ink based on usage, acting as customers on behalf of owners. Companies like DoNotPay even have AI negotiate bills with providers like Comcast successfully.
As Don said, "With AI so advanced, machines will act on our behalf and become customers." The opportunities abound.
20% of Commerce Will be Machine-Driven by 2030
How big is this really? Don said CEOs estimate "15-20% of revenue will come from machines by 2030." That translates to trillions in commerce. The impacts will be felt across B2C and B2B in every industry.
One global manufacturer called it "selling to algorithms" and said they must develop suitable skills. The real-world examples keep mounting, from suppliers negotiating with Walmart's AI to Roomba vacuums autonomously reordering supplies.
Focus on Your Digital Commerce First
So, what should you do to prepare your business? Don's #1 action is "make your digital commerce site exceptional." Machines will go there first as customers.
Is your site optimized for machine use with strong APIs, structured data, and fast performance? Can transactions happen seamlessly? If not, machines will quickly move on to competitors. Invest here before anything else.
Identify Where Machine Customers Fit
Next, find where machine customers may emerge in your value chain. Can your products be smart and autonomously reorder? Does your company buy supplies that could be negotiated and fulfilled by AI?
Clarify the use cases and move to experiment. Even modest productivity gains or revenue from machine customers today sets you up to win long-term.
Adapt Your Mindsets and Skills
The rise of machine customers changes everything about CX and commerce. As Don explained, "Techniques for marketing, sales and service won't work. Machines don't have emotion."
Outdated concepts like emotional persuasion, relationships, and gimmicks don't matter. Machines want speed, facts, and seamless transactions. Hone skills like data science and algorithms instead. Be ready to adapt or risk losing out.
Mitigate the Risks
Of course, machines acting autonomously do pose risks. Don covered unintended behaviors, security hazards, and malicious scenarios. Ethical concerns abound.
Organizations must implement robust governance for any machine customer initiatives. Think through potential issues and have contingency plans. While the risks are manageable, they cannot be ignored.
Embrace the Machine Future
The machine customer revolution brings massive opportunities along with risks. As Don emphasized to leaders, "Prepare for a world where your best customers may not be human."
The future is unfolding now. Companies that listen, invest, and adapt will be poised to capture the trillion-dollar machine customer opportunity. Laggards who deny or ignore will cede ground to forward-thinking competitors. The choice is yours – will you lead or follow?
Show Notes and Time Stamps:
0:00 – Introduction to Don Scheibenreif and his background
2:30 – Don's focus on the intersection of customer experience and technology
4:00 – Defining "Doing CX Right"
5:30 – Machines exhibiting customer behaviors
7:30 – HP Instant Ink as an early machine customer example
9:00 – Prediction that 15-20% of revenue will be machine-driven by 2030
10:30 – Machines want speed, facts and seamless transactions, not emotions
12:00 – Focus #1 – Make your digital commerce site exceptional for machines
13:30 – Focus #2 – Identify where machine customers fit into your business
15:00 – Adapt mindsets and skills for the machine customer age
16:30 – Risks and ethical concerns around machine customers
18:00 – Key takeaway – Prepare for machine customers
19:30 – Importance of investing in technology and skills early
20:30 – The future of machines as customers and employees
22:00 – Key insights on taking action to compete in the age of machine customers
Press Play  To WATCH On Youtube
About

Don Scheibenreif

 
Vice President, Distinguished Analyst with Gartner's Customer Experience research group. Advise Customer Experience and IT leaders globally on how emerging trends and digital business will impact customer experience and the future of customers. Founding and active member of Gartner's pioneering research on digital business and digital business transformation. Served clients in Gartner's Industries Research and Technology Innovation practices. Recipient of multiple thought leadership awards. Experienced Keynote writer and speaker.
Arrived at Gartner as a classically trained Brand Marketing professional with over twenty years of Blue Chip experience across multiple disciplines, industries and business models including Consumer Packaged Goods, Foodservice, Wholesale, B2B Distribution and Retail. Combined with my technology advising experience, I understand the customer engagement challenges that large organizations face and how technology can help. Pride myself on being highly adaptable to a wide range of business challenges, leading others with heart, and sharing my experience to lift up colleagues.
Connect on LinkedIn
About Stacy Sherman: Founder of Doing CX Right®‬
Customer experience and marketing global keynote speaker, journalist, co-author of two books, advisor, and host of the award-winning DoingCXRight podcast. Known for her Heart & Science™ framework that helps you gain profitable clients and brand loyalty–fueled by an empowered workforce. Stacy's been walking the talk for 25 years as a strategist and practitioner at companies of all sizes and industries, i.e., Liveops, Verizon, Schindler Elevator Corp, Wilton Brands, and AT&T. She's also a board advisor at multiple universities, featured in Forbes and other top-rated publications.
Her Why: To cultivate loyal relationships and meaningful experiences that enrich people's lives. Contact Stacy for DOING Customer Experience (CX) and Service Right, not just TALKING about it. Continue reading bio >here.
Keyword themes: #DoingCXRight #podcastbusiness #customerservice #contactcenter. machine customers. AI customer. customer experience AI. AI transforming business. commerce AI. CX AI trends. machine learning business impacts. automated commerce. autonomous customers