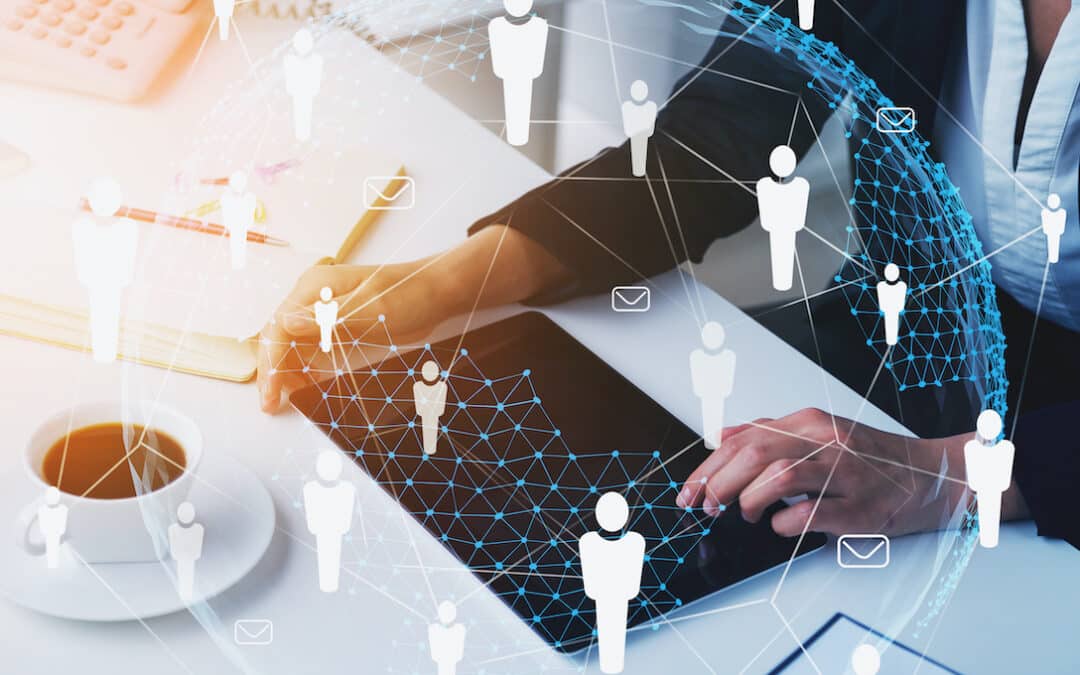 Article originally posted at Ring Central.
The future for customer service operations will undergo a dramatic rethink in every organization and their respective departments. They will ask questions as to why developing remote working through the cloud can benefit their business model? Can it improve team communication? Plus how feasible is it to use for file sharing?
It is evident that now is the time to concentrate on areas of flexibility, agility, empowerment, and productivity to unify the more comprehensive team effort in contact centers and all departments.
Thanks to the expert insights in this white paper, increasing customer satisfaction, improving agent productivity, and ultimately generating higher revenue are achievable with the implementation of the following key points:
Empowering teams by reducing the internal friction points that prevent agents from resolving customer issues

Rewarding successful resolutions and showing empathy for the less-successful moments

Enabling a connected, high-performing team is earned through great leadership and authenticity

Investing in emerging technology including AI, omnichannel, video, analytics, workforce optimization, and unified communications improve agent productivity 
Working from home or just about anywhere
Working from home can be inevitable for agents in customer contact centers, for both their protection and practicality. Allowing employees to do this is an excellent way to provide them with versatility, ensuring efficiency is not impacted. 
It can also develop staff retention by providing employees with an extra balance between their personal and professional life.
The lack of time spent conversing one-on-one, face-to-face for coordination can hinder productivity. Offering outstanding service to customers also suffers. Therefore, investing in technological solutions that can empower agents to provide best-in-class service has become essential to communicate, collaborate, and appraise their service offering.
Increased use of algorithms and bots
Gartner states about 70% of all use cases in AI are related to customer service and contact centers. Whether it's initial use to respond to frequently asked questions or as an added component to help reduce the pressure on human agents, the use of AI and chatbots is a trend that is sure to continue.
Extending your contact center's chatbot and AI strategy will help you employ the latest in communication technology to advance your customer engagement, boost productivity, and automate processes for a higher return.
Powered by AI, contact centre software is becoming more and more algorithmic, learning 'on its own' and needs fewer and fewer explicit rules to function.
Delivering feedback to agents when needed
It can be difficult to offer feedback when agents are not within reach to flag issues That is where cloud-based contact center solutions come into play and allow supervisors to monitor developing situations.
Even remote working agents need feedback and being able to interact with them and intercept a potentially volatile situation can help relieve stress and satisfy customers who may become frustrated.
Contact Centers and CX leaders should have one-on-one meetings with agents and say 'What a great job you did', give them exact examples of what they did right to reinforce what good looks like, and to do it again.
Read Stacy's HOW TO TIPS to increase employee satisfaction and engagement. The more employees feel valued and appreciated, the more customers see and feel it too.
Favorite articles include:
Conclusion
Contact Centers and Customer Service Managers need to encourage a positive work culture, no matter where agents are. A cloud contact center solution supports positive culture by making agents' jobs easier in the long run with tools designed to improve their work, enable collaboration, foster strong engagement with customers, and more.
Adopting new technologies is paramount for companies striving to excel at customer service. Simple, unified, and reliable solutions are necessary to ensure agents are empowered with little hassle or complicated strategic innovation needed. Equip them with the best in class and watch them flourish, your employees and customers will thank you for it.
Thank you Robert Morrissey for including me in this CX Business Trends article. I look forward to hearing readers' comments and perspectives.
Be the first to know about customer service business trends and best practices to differentiate your brand and gain a competitive edge.