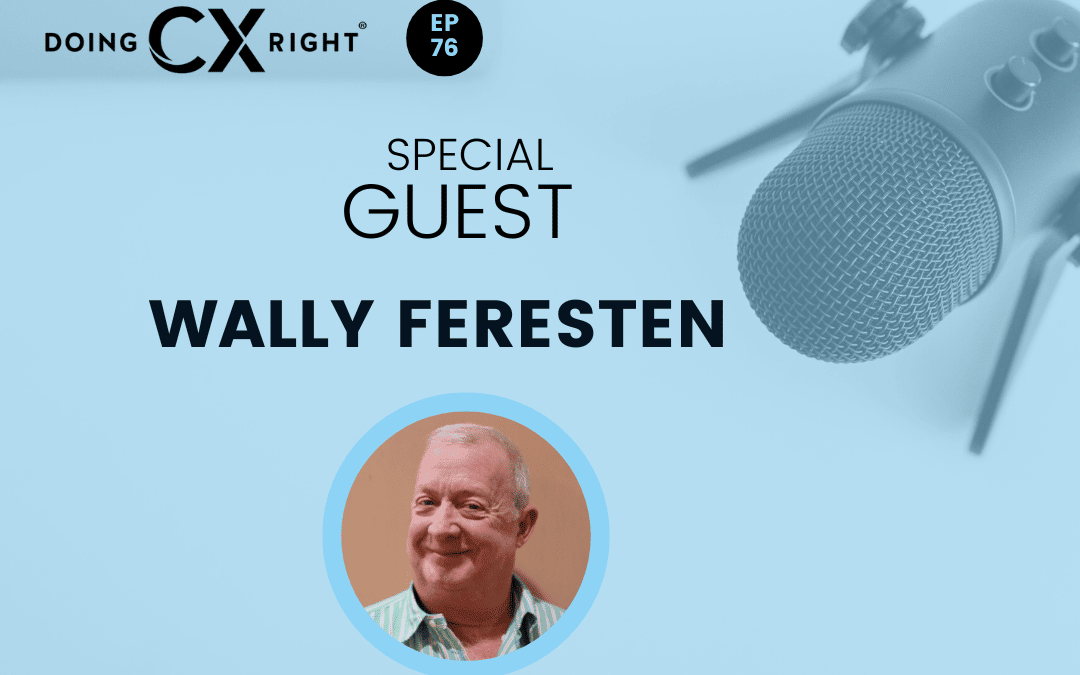 What's It Like Working On Late-Night TV and SNL?
How is show business similar to corporate business in keeping loyal customers and fans?
Listen to Stacy Sherman's interview Wally Feresten, television personality, owner and operator of New York City Cue Cards and Cue Cards by Wally. He knows a lot about getting and retaining fans having worked on the set of multiple award-winning television shows over the past 30 years.
Topics Discussed:
Who is Wally Feresten and a fun fact.

Why he chose a career in the entertainment industry and entrepreneurial lessons.

Secret sauce for shows like Saturday Night Live (SNL) in keeping long-time customers/fans that businesses can learn from.

Ways technology is changing show business and future predictions.

How company culture impacts the final outcome of what viewers see on TV.
Tips for working effectively under time pressure and controlled chaos (as SNL must go on LIVE whether ready for not)
Best leadership advice Wally has received and given.
How Gen X and Gen Z need to work together and why it leads to better outcomes.
And fun stories behind the scenes at popular famous TV shows.
Press Play ▶️ To LISTEN To Podcast
Press Play ▶️ To WATCH On Youtube
About Wally Feresten
Chris "Wally" Feresten is an American cue card handler and supervisor known for his work on Saturday Night Live. He also does cue cards for Late Night with Seth Meyers and his private business, Cue Cards by Wally.
Wally began working at Saturday Night Live after his brother, who worked at SNL as a receptionist at the time, informed him there was a vacancy in the cue card department. Feresten's first cue card handling job was in 1990 during a "Sprockets" sketch featuring host Kyle MacLachlan. His first appearance on camera was in 1991 during a monologue featuring Steve Martin. Feresten had his first spoken lines on the show in 1993 during an Alec Baldwin monologue.
Since 2014, Feresten has also been a cue card handler for Late Night with Seth Meyers. He has appeared on camera on the show several times including once as an interview guest when Action Bronson did not appear. His increasing frequency of spoken lines and his popularity with the audience has caused guest John Oliver to joke that Feresten is staging "a slow-motion coup"
In 2020, Feresten began Cue Cards by Wally, a private business wherein he creates personalized cue cards, mostly for SNL fans.
Learn more and connect with Wally on Instagram.
About Stacy Sherman: Founder of Doing CX Right®‬
An award-winning certified marketing and customer experience (CX) corporate executive, speaker, author, and podcaster, known for DoingCXRight®. She created a Heart & Science™ framework that accelerates customer loyalty, referrals, and revenue, fueled by engaged employees and customer service representatives. Stacy's been in the trenches improving experiences as a brand differentiator for 20+ years, working at companies of all sizes and industries, like Liveops, Schindler elevator, Verizon, Martha Steward Craft, AT&T++.   Stacy is on a mission to help people DOING, not just TALKING about CX, so real human connections & happiness exist. Continue reading bio >here.