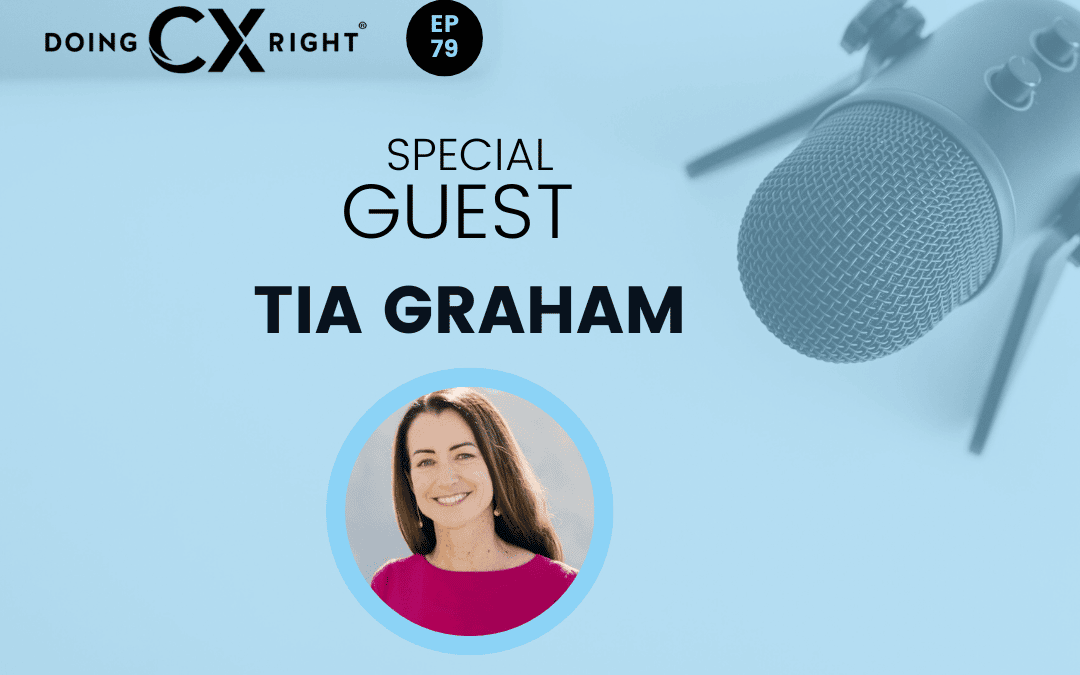 Press Play ▶️ To LISTEN To Podcast
Creating Happy Leaders and Why It Matters
In this thought-provoking podcast episode, Stacy Sherman and special guest Tia Graham, a positive psychology expert, share valuable insights on creating a workplace culture that promotes happy leaders who fuel customer success. Through exploring the latest research and practical examples, you'll discover powerful steps to enhance your workplace culture and elevate employee engagement. You'll also hear about how investing in relationships and focusing on happiness can positively impact customer loyalty and your bottom line.

Did you know: "It will take a competitor a 20% Increase in Salary to Lure Employees Away From A Happy Engaged Leader."

Tia dives deep into the research, and it makes sense because people don't typically want to leave an empathetic, caring, supportive, and engaged boss. In fact, happy leaders are hard to find and replace. And customers feel it and see it too. They go hand in hand.
What You'll Learn From This Podcast About Happy Leadership:
The link between happy leaders and customer experience, and why brands should care.
Research studies about happiness and how it impacts people at work and personal lives.
8 steps to create a culture of happy leaders and elevate your happiness as a change agent.
Investing in relationships versus to-do lists.
Most valuable leadership advice
One key takeaway that you can apply today. Happiness is in your control.
Press Play ▶️ To WATCH On Youtube
About Tia Graham – Happy Leaders To Drive Bottom Line Results
Tia is an international speaker, best-selling author, and consultant on positive psychology. She has worked with dozens of global companies such as Goldman Sachs, Hilton Hotels and Hewlett Packard to elevate employee engagement and drive bottom line results.
Prior to founding her company, Arrive at Happy, she led teams at luxury hotels in the United States and Europe for brands such as W Hotels, Westin, and The London. With multiple certifications in neuroscience, positive psychology, and employee retention, and over 14 years of leadership experience, Tia is widely regarded by business leaders in her field. Her insights have been featured in major media such as CNN, Forbes, and Fast Company to name a few. Her new book, Be a Happy Leader, teachers her proprietary 8-step methodology on driving productivity and business growth through a culture of happiness.
About Stacy Sherman: Founder of Doing CX Right®‬
An award-winning certified marketing and customer experience (CX) corporate executive, speaker, author, and podcaster, known for DoingCXRight®. She created a Heart & Science™ framework that accelerates customer loyalty, referrals, and revenue, fueled by engaged employees and customer service representatives. Stacy's been in the trenches improving experiences as a brand differentiator for 20+ years, working at companies of all sizes and industries, like Liveops, Schindler elevator, Verizon, Martha Steward Craft, AT&T++.   Stacy is on a mission to help people DOING, not just TALKING about CX, so real human connections & happiness exist. Continue reading bio >here.