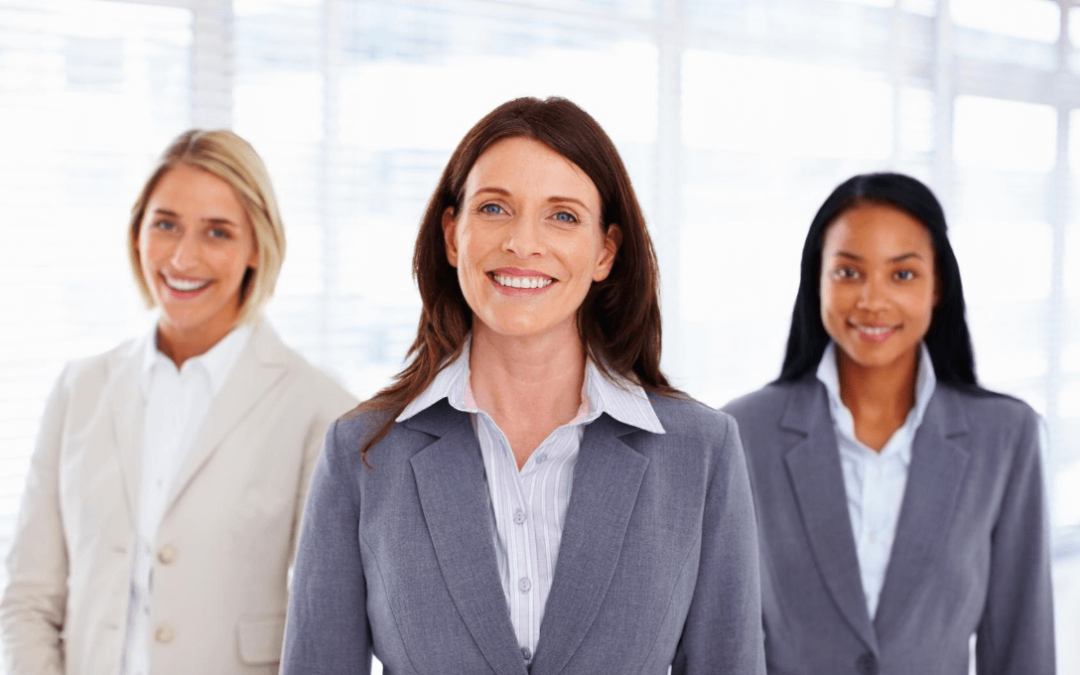 There's an increasing amount of conversations about diversity and inclusion, and I love it! It's actually possible that the next generation, including my own daughter, will have exponentially more opportunities to share their voice without judgments and have leadership positions across all industries.
Earlier in 2019, I was interviewed by my employer, Schindler Elevator Corporation, where there was a low percentage of women working at the global company. There was not much diversity in the industry, which fortunately has changed as I update this article in 2022. 
As you can imagine, it is challenging to be a woman leader where there are few females. Yet, I joined the organization in 2018 believing that I could be a change agent and continue to help create a culture where employees feel valued and included. While this interview was originally published a few years ago, it's still relevant, and even more so right now.
MY GOAL FOR WRITING THIS ARTICLE:
1. TO ENCOURAGE PEOPLE, ESPECIALLY WOMEN, TO BUILD THEIR SKILLS & FOCUS ON A BOOMING CAREER LIKE (CX) CUSTOMER EXPERIENCE.
CX is not a fad. It's here to stay and reputable companies are seeking expertise. Voxpro interviewed five women leaders who talk about the need for females in high-level customer-focused roles. I couldn't agree more, and recommend reading the informative article: "Why We Need More Women Leaders in CX."
2. TO INSPIRE MORE THOUGHT DIVERSITY AND ENCOURAGE PEOPLE TO PURSUE THEIR PASSIONS NO MATTER WHAT!
I've learned a lot over the past 20 years working in large and small companies. I know firsthand the challenges in pursuing a career while balancing parenthood. I am elated that more companies are committed to creating a culture where women matter and employee diversity is valued. I'm also grateful for many men who have supported women and have made a big difference in my life. (I wish that I could clone you.) Below is a recap of my interview in honor of International Women's History Month. I hope it serves as inspiration for all my readers.
INTERVIEW RECAP: 
(Originally published in March 2019).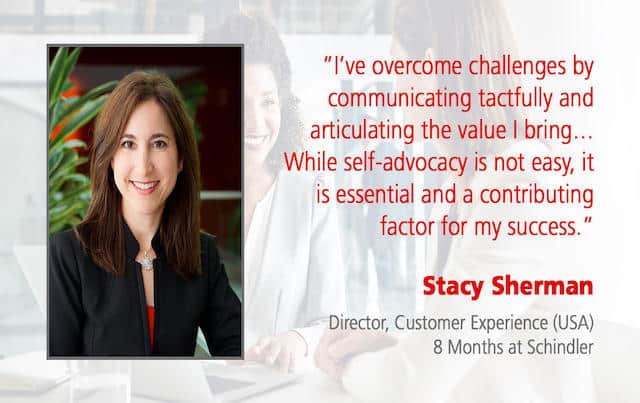 Q: (Schindler) EXPLAIN WHAT YOU DO IN YOUR ROLE.
A: (Stacy) I'm the Head of Customer Experience (CX), leading a team to deliver great customer experiences fueled by motivated, engaged employees. My role includes establishing & implementing innovative Voice of Customer (VOC) initiatives that provide a deep understanding of how customers interact & feel across all touchpoints. I'm also leveraging data, including Voice of Employee (VOE) feedback, to enhance customer journeys, and collaborating with cross-team to "close the loop" resulting in record-high customer Net Promoter (NPS) scores.
Q: (Schindler) WHY IS GENDER EQUALITY IMPORTANT?
A: (Stacy) Gender equality is important because all people deserve access to the same resources and opportunities. If two individuals with similar skills &  education apply for the same job or promotion, there should be no difference in the evaluation process. Unfortunately, equality has not been the case over time and I've witnessed this. I am very glad there is now a cultural shift so that my kids benefit in positive ways.
Q: (Schindler) WHAT HAVE YOU OVERCOME TO GET WHERE YOU ARE TODAY?
A: (Stacy) I have overcome "inclusion" situations in past workplaces. For example, there's been a multitude of times that I was not invited to all-male meetings, even when my level or related positions were in the room and topics pertained to my job. I've overcome challenges by communicating tactfully with people and articulating the value I bring, so they'd understand my perspective and need for inclusion. While self-advocacy is not easy, it is essential and a contributing factor for success. 
Q: (Schindler) WHAT WOULD YOUR ADVICE BE TO THE NEXT GENERATION OF WOMEN ASPIRING TO GET ADVANCE THEIR CAREERS?
A: (Stacy) I encourage everyone, especially women, to communicate openly and honestly, and deal with uncomfortable situations head-on versus an avoidance approach. Be impeccable with your words and choose the right moments to contribute. You have 2 ears and 1 mouth. Use them accordingly. Also, always be learning and advancing your skills through formal and informal education. I obtained my MBA years ago but continue to get certifications from prestigious institutions to sustain my position as a credible thought leader.
Q: (Schindler) WHAT HAS BEEN THE MOST PIVOTAL PIECE OF ADVICE YOU'VE RECEIVED IN YOUR CAREER?
A: (Stacy) There will ALWAYS be obstacles. Know what you can control and focus your time and effort on those things. People often say "No" without even thinking about situations, but there IS a path to "Yes!" Be creative and figure it out!
Q: (Schindler) DO YOU HAVE A FEMALE ROLE MODEL THAT HELPED YOU GET TO WHERE YOU ARE TODAY?
A: (Stacy) Executive Director Stacey Aaron-Domanico from my former job at Verizon, taught me about leadership and authenticity through her actions and words. We are still connected, and she inspires me to be amazing and genuine in everything I do.
WHAT ARE YOUR VIEWS ABOUT DIVERSITY & INCLUSION IN THE WORKPLACE? Please comment below! Join my conversations on social media too.
LinkedIn. https://www.linkedin.com/in/stacysherman/
Insta: https://www.instagram.com/doingcxright 
Twitter  https://twitter.com/stacysherman