Many companies spend a lot of time and budget on acquiring new customers. They focus on driving satisfaction in the early stages of the journey (Learn & Buy) and ignore customer experiences and sentiments once payment is received. This is often the case for companies offering membership-based services. We recently encountered a situation that demonstrates essential CX lessons.
Last year, we bought a subscription for unlimited access to creative photography. Given how much we would use the service, we signed up for an annual plan to take advantage of a discount. Buying the service was effortless, but using the website, getting help and even trying to leave has not been easy. We recently called customer care to find out about the cancellation policy. Based on the high cost to terminate early, we decided to continue with what we have. The fee was not a surprise, however, learning that our service automatically renews WITHOUT the ability to change it now was not what we expected. We were informed that the ordering system does not provide the capability to turn off auto-renew in advance and that we would need to contact the company in six months. This requirement is the complete opposite of DoingCXRight, and unfortunately, it is not unique to just one well-known brand.
Five key business takeaways to be truly customer-centric:
Make it easy through the ENTIRE customer journey. Post-purchase experiences (i.e., Use, Pay, Support) are just as important as early stages (Learn, Buy, Get) when customers evaluate whether to stay or leave.
If systems do not allow for certain conditions, like turning off auto-renew at any time, find a workaround. Do not let technology be the reason for creating unhappy customers, especially when their financial situations change.
If #2 is not a quick fix, make sure people understand upfront in the buying process. Display the renewal information clearly and visibly in customer friendly language.
Send multiple communications to customers BEFORE their renewal date. Do not require people to rely on their memory. Be sure to include the exact cost, simple directions on how to cancel and get support. A straightforward process will minimize customer frustration and the likelihood that they speak badly to others about the brand.
Collect and leverage "voice of customer" feedback to drive improvements. Survey responses may reveal that auto-renewal is a reoccurring pain point and a cause for declining customer retention. Leverage data with management to demonstrate the need to invest in improved systems and capabilities for better CX experiences.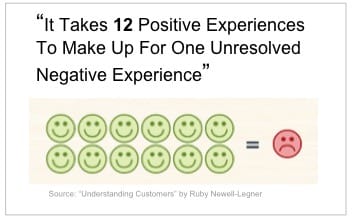 It is obvious why some businesses automatically renew customer subscriptions, as it is a way to drive revenue. Yet, upsetting buyers will eventually result in them turning to competitors and reducing long-term company profits. Research studies have proven this.  What are your thoughts on this topic? We are interested in hearing your stories as the good and bad experiences provide great learnings.
Sign up for our newsletter to continue learning how to increase your skills and transform your organization. When you register now, you will get access to our whitepaper on how to go from CX Novice to CX Expert. (P.S. FREE for a limited time).
SaveSave
SaveSaveSaveSave
SaveSave
SaveSave
SaveSave

*All opinions expressed on the DoingCXRight Blog and site pages are the authors' alone and do not reflect the opinions of or imply the endorsement of employers or other organizations.