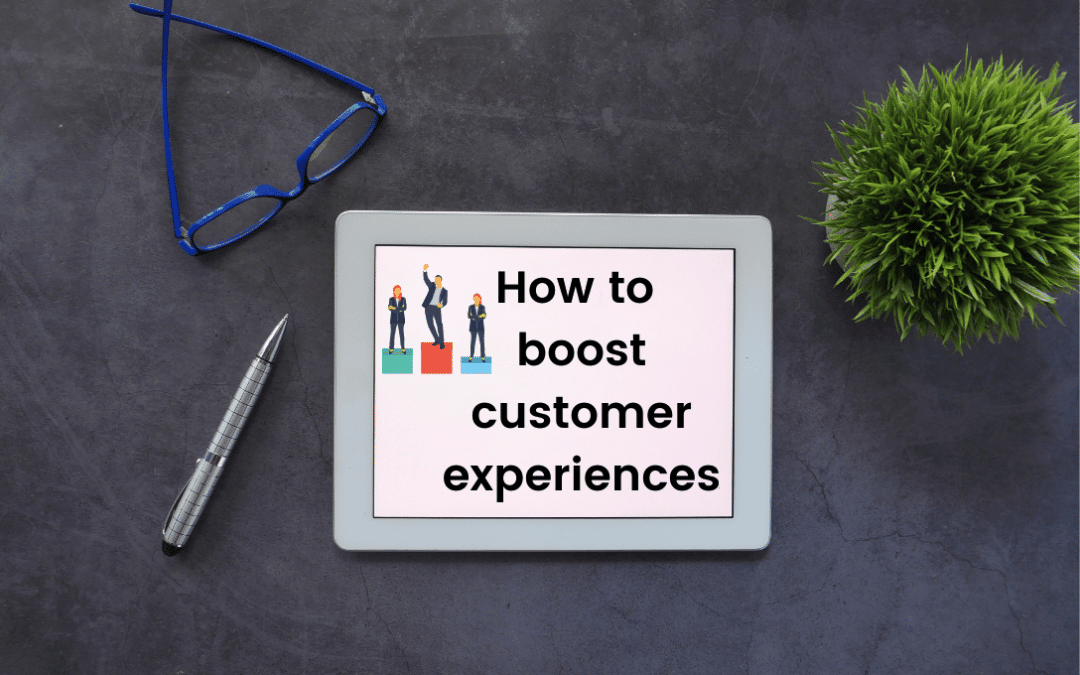 The future is unpredictable especially as we are still conquering a global pandemic. While there's much uncertainty, it is clear that human connections and relationships matter more than ever before. Companies that are thriving and will continue to grow have clear strategies to deliver great CX in 2021 and beyond.
Journalist Phil Britt interviewed me and three other business leaders about how to boost CX in 2021 and upcoming years. I encourage you to read and apply our advice shared in Oracle's SmarterCX publication, and summarized below.

Expand customer experience metrics
If you currently measure Net Promoter Score (NPS), add on more questions that help dig into why people would or would not recommend your brand, says Stacy Sherman, founder of Doing CX Right. Measure the "level of effort" (LOE) as knowing how easy or difficult it is for customers and prospects to interact with your brand (i.e. get help) will indicate the likelihood of referring and even buying again.

Do your research
To boost CX, it's important you spend significant time and energy getting to understand your customer and their needs, says Ryan Pitylak, chief marketing officer and founder of ZenBusiness.
"You need to do the research to find out what motivates your customers and do all you can to understand their purchase journey. At ZenBusiness, where we provide the resources needed for others to form, start, and run their own businesses (LLC formation, website development, tax preparation, and more), we continually survey and interview our customers," says Pitylak.

Simple shifts make a difference
"Companies that align their sales and marketing departments are significantly better at closing deals," says Ali Cudby, managing director of Alignmint Growth Strategies and adjunct professor of entrepreneurship at Purdue University.
Even simple shifts make a difference. Here's one example any company can apply immediately: Make sure the language sales folks use to describe the company and its products and services lines up with the branded marketing copy in official company communication. According to Cudby, companies that align sales and marketing generate more than 200% more revenue from their marketing.

Work on your welcome
How you welcome customers into your company's environment sets the tone for your entire relationship, says Cudby. Yet, so many companies squander this opportunity to make a great first impression. Sure, your internal teams may need a minute to transition from prospect mode to customer success. And yes, those activities may take time on your end, but the customer doesn't care about your internal processes. They care about their own experience.

Maximize customer service
Brands that help customers achieve more in life and are with them every step of the way end up creating exceptional customer experiences, says Pitylak. Showing your customers you care about them will lead to a positive customer experience. This starts with great customer service.

Prioritize the needs of your most valuable customers
Many successful brands today obsess over every aspect of the customer's experience. They also hyper-focus on the needs of their most valuable customers, and then based on the needs of those target customers – not all customers – prioritize building the right products, personalized offers, and CX to delight them, says Jeremy Korst, president of GBK Collective.
"Too often, we see companies do the opposite — defining their product and CX strategy from the inside-out —based on a set of internal assumptions, such as technology or features the company thinks is compelling, rather than what their most valuable customers (MVCs) actually want," says Korst, who continues, "The result is a less than optimal approach to the market, where companies make compromises on the CX they deliver in the market, or attempt to serve all potential customers, rather focusing on their MVCs."
What are your predictions for CX in 2021 and upcoming years?
What actions will you be taking to drive better experiences for employees and customers? Make sure you are DoingCXRight®‬ and not just talking about it.