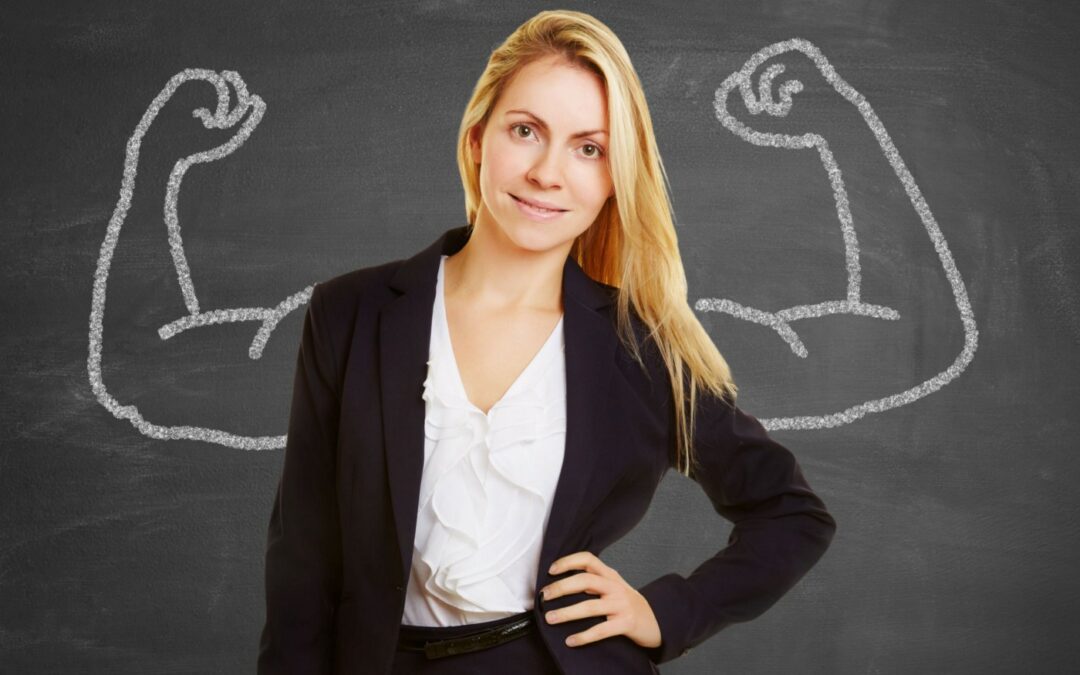 Simon Sinek says "Leaders Eat Last."
Scott McKain says "Leaders Eat With"  (🎧Hear "Iconic" author on my podcast)
How do you know you're a good boss?
Some people will tell you. Others may not. It's important to pay attention to the signs as 70% of workers who voluntarily resign don't quit their job…they quit their boss. They leave bad cultures where they don't feel valued, appreciated, and have a sense of belonging.
My featured guest article, written by Max Klein, helps you know how people perceive you and what great leadership looks like.
7 Signs You're A Good Boss
#1. People Bring You Their Problems

People know if they bring you a problem you won't lose your cool, shoot the messenger, or otherwise make them wish they hadn't brought it up.
They know you won't make the problem worse or more complicated. They aren't afraid to walk into your office and openly discuss possible solutions.
They know you value the truth even when it's hard to hear.
On the other hand, you've given them enough autonomy and latitude to make their own decisions and use initiative to solve most problems. So they'll handle most things themselves but when they need help they'll come to you.
This quote from General Colin Powell sums it up:
"Leadership is solving problems. The day soldiers stop bringing you their problems is the day you have stopped leading them. They have either lost confidence that you can help or concluded you do not care. Either case is a failure of leadership."
#2. You Know Your Craft (or Are Earnestly Learning)
You can be a feel-good rah-rah leader all you want, but if you have no clue what you're doing operationally or technically, leadership skills will only get you so far.
The good news is, being a good leader is the tough part. If you've got that, you are most of the way there. You can learn technical skills anytime.
But good leaders do study their craft. They are always learning more about what the team, the company, and their people do. They ensure the team is well trained, including themselves.
Technical and tactical proficiency must be combined with solid leadership skills for leadership to be most effective.
"If you're technically and tactically proficient, comply with Army standards and policies, and lead by example, you won't have any problem. If you don't, you'll have problems with your soldiers. You can't fool them. You never could, and you never will." — SMA Glen E. Morrell
#3. You Don't Feel a Need to Hoard Information
Insecure bosses hoard information and use it to feel more powerful.
They feel if they hold information people want or need or could grow from, they hold power over those people.
Good leaders are confident enough to share everything they know.
Of course, there is a need-to-know and there's such thing as too much information sometimes, but generally, you should keep your people informed as much as possible about anything that could affect their job or company policies that may affect their personal lives.
"Information and ignorance are like light and darkness… When light comes into your room, darkness must fly away. When information rules your mind, ignorance finds its way out!"― Israelmore Ayivor
#4. You Don't Lose Your Cool to Adversity
"
Anyone can hold the helm when the sea is calm." — Publilius Syrus
You are adept at maintaining bearing and emotional control.
Of course, you aren't a stoic, unemotional robot, but your mind and especially your behavior are never as chaotic as the situation around you.
People know you won't melt down, explode, or otherwise lose all effectiveness in the face of adversity.
You may even be among those best of leaders who get better during adversity. They take that challenge and become more focused, more calm, and more emotionally controlled in order to meet the situation with the competence it needs for resolution.
"When a man is prey to his emotions, he is not his own master."
–Baruch Spinoza
#5. You Can Make Decisions Regularly
A good leader is like a laxative in the bowels of business operations.
I could have come up with a better metaphor there as I'm sure your company doesn't produce a crappy product, but you get the picture.
You can keep things moving operationally and knock out decisions relatively quickly but also wisely. Of course, you put due diligence and appropriate thought into each, but you don't hesitate too long out of fear or lack of confidence.
You know a good decision now may be better than a perfect one too late.
"An ounce of performance is worth pounds of promises." — Mae West
#6. You Are Unselfish and Loyal
You know your team is your team.
You adopt an attitude of caring and support for even the most wayward and irritating team member.
You are unselfish you put your team's welfare above yours and you always assume the best in them.
You publicly and privately credit them for success. You don't let customers or other managers run all over them. You protect them from BS rolling down the hill.
"You've got to give loyalty down, if you want loyalty up."— Donald T. Regan
#7. You Take Complete Ownership
This is perhaps the most important way to know if you are a good leader. Do you take complete ownership of everything that happens around you? For failures? For problems?
Or do you reflexively blame the economy, the customer, the weather, your management, policies, or worst of all your own team?
A great leader takes responsibility for everything that takes place in their world.
"The man who complains about the way the ball bounces is likely to be the one who dropped it."— Lou Holtz
Conclusion
It's tough to know how well you are doing as a leader, but if you have any of the qualities above chances are you are doing a good job.
The most important trait above is taking complete ownership. That is the prerequisite and foundation for good leadership.
But remember, "owning it all" doesn't mean you own the successes.
Those belong to your team.
"While there is no guarantee of success in leadership, there is one thing that is certain: leading people is the most challenging and, therefore, the most gratifying undertaking of all human endeavors." — Jocko Willink

Learn how to attract and retain great managers. Watch The Heart of CX podcast. I joined as a guest.
Learn more about  seeing the signs and 'how attention pays.'
Watch my interview with Neen James.