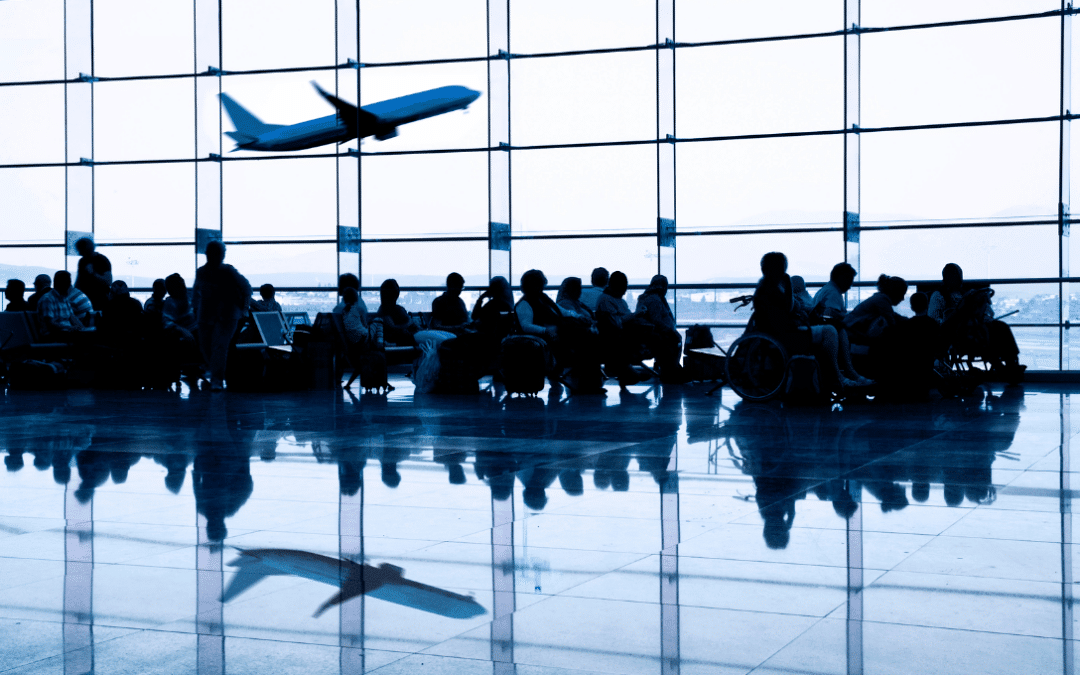 Southwest Airlines experienced a wave of mass cancellations, causing frustration and inconvenience for many travelers. I predict universities will use this as a case study for years to come, highlighting customer experience lessons, including how it takes a lifetime to build a brand, an excellent reputation, and a moment to destroy it!
Some Reasons For Southwest Airlines' Massive Disruptions
According to many news publications, Southwest Airlines cancellations were caused by a combination of factors, including increased travel demand, a shortage of pilots due to the pandemic, and nationwide storms impacting the airline's ability to operate as usual. While these issues were beyond the control of the airline, there were also factors within the company's control that likely contributed to the chaos, such as poor planning by leadership, inadequate workforce management, outdated technology, inefficient digital tools, and lack of communication and transparency with employees and customers.
An Avoidable Factor For Massive Customer Dissatisfaction
Customer service's lack of prompt support is a considerable factor that worsens the situation. According to the CNN article, people have reported being unable to reach an agent at Southwest's customer contact center to rebook flights or locate lost luggage.
Employees have also indicated difficulties in communicating with the airline. This has caused a ripple effect, leading to further frustration and inconvenience for travelers. According to Captain Casey Murray, the Southwest Airlines Pilot Association president, "we've been having these issues for the past 20 months, and it has to do with outdated processes and outdated IT." I can't help but wonder how this happens with a brand known for intentionally being so customer-centric. Will the company ever regain customer trust and loyalty? Time will tell.
Ways You Can Reduce Customer Experience Disruptions:
1. Regularly review current technology in place to ensure everything is operating efficiently and effectively and invest in new tools to handle emergencies as they arise. Don't be short-sighted!
2. Proactively manage customer expectations and communicate timely updates across multiple digital channels. It helps to reduce negative emotions and anxiety that linger for a while.
3. Plan ahead, hire sufficient staff or outsource to skilled talent to handle peak seasons. The gig economy is booming, and I predict it will continue to be a workforce trend for a long time.
4. Invest in customer service systems and resources to address concerns or complaints promptly and provide assistance or compensation when necessary. Empower and educate agents to rectify problems when mistakes happen. If you don't have enough people, lean on Business Processing Outsourcing Solutions (BPO), such as a virtual flex platform provided by Liveops.
In conclusion, the mass cancellations at Southwest Airlines serve as a reminder of the importance of planning ahead for unexpected challenges and investing in the right technology, digital tools, and human resources. By doing so, companies can mitigate the impact of disruptions and maintain the customer confidence needed to stay in business and thrive.
Thought Leader Views:
Daniel Pink
writes about the "POWER OF REGRET & how looking backward moves us forward." I bet Southwest airlines have tons of regrets now, as it caused a colossal customer experience problem!
I asked the 7x best-selling author his perspective: will the company recover? Were the issues avoidable? Listen below to our conversation. More at DoingCXRight.com/podcasts