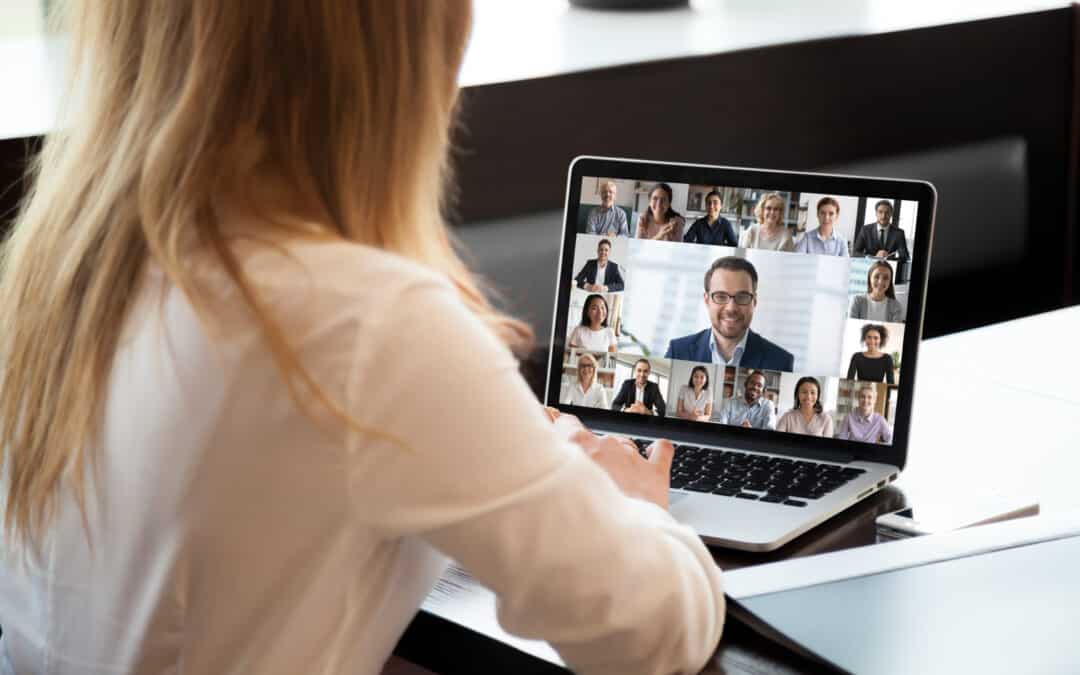 As we live through the COVID-19 pandemic, I've continued my journey talking to people around the world to understand how are they coping, staying calm, and productive in business. So many people have had to become digitally savvy overnight and employees are under pressure to pivot online very quickly. Event planning companies are a perfect example of having to shift strategies for business continuity. Those who adapt rapidly while sustaining customer satisfaction are the ones most likely to succeed in 2020 and beyond.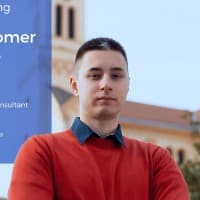 Vuk is a Customer Relationship Executive at Awards International, where he coordinates Masterclasses and different events focussed on CX, EX, Complaint Handling, Digital Experience, Business Excellence, and more across different business sectors. When not at work, Vuk is finishing his studies in Business Economics and preparing his bachelor thesis on "The Importance of Transparency in Business Awards."
INTERVIEW SUMMARY:
Stacy: How is Awards International pivoting its business during Covid-19? What advice do you have for others?
VUK: "This situation has definitely caused health and economic issues on a global scale. People don't feel comfortable going to a supermarket for groceries or going to a pharmacy to get what they need, let alone attend a 500 people event. Therefore, we are in the final stage of switching all in-person events to online experiences. The plan is for our next four awards to be online from finalists' presentations to awards ceremonies. It will be interesting to see how it affects 2021 business plans. We'll all learn a lot from this year's events. My advice to others is to adjust their short-term plans to the situation. Be innovative, seek advice, and help. Do not forget about long term goals."
Stacy: How is technology enabling you to humanize business?
VUK: "Thanks to technology, we're not out of business. We are still launching events successfully. They're all online, and not pre-recorded. Participants from around the world are able to ask the trainers questions and share opinions in real-time. We're partnering with our IT team closely for platform testing and ensuring clients have a good digital experience from beginning to end. Technology is also helping us record each session, which we send to participants within 48 hours. We also leverage digital platforms for the awards scoring and evaluation process. While we relied on the software before the coronavirus outbreak, it is especially important in times like now to sustain our operations."
Stacy: What's your greatest business challenge now?
VUK: "There's so much changing every day. We have gone from utter despair to hope and despair again, then back to hope. We have written 4 new business plans in two weeks, depending on what the outlook is. While it's hard to predict the future, the shift to an online awards program has been fun. Despite abrupt changes, we're doing things we wanted to do a while ago. Now, we can and have to do them! There's a lot of details to care for in the short term, and we need a good communication plan. It is extremely important that we walk our customers through the entire process and satisfy (even exceed) their expectations. Since we are an international company and the pandemic is not the same everywhere, we need to stay updated to what's happening across different countries and continuously consult with our partners. It's all about sharing and learning."
Stacy: What are ways you're keeping work teams engaged and satisfied to deliver customer excellence?  
VUK: "Over the past few weeks, people have been talking now more than ever before about empathy and care for others. I agree that everything starts with talking and planning, but how many of them actually achieve what they intended? The first words our CEO said at the moment the virus began spreading in the UK is that anyone who wants to work from home is free to do so. The possibility of choice is always appreciated and it greatly influences employee happiness. We have a daily 30-minute video team meetings during which we share experiences and advice on how to approach customers and meet their needs. I also want to mention that we started a marketing campaign called "We connect people" in which we publish our previous and existing customers' articles on Customer Experience Magazine free of charge. We started to offer affiliate opportunities to our CX Judges too.
Learn about Vuk Vukanovic on LinkedIn & visit Awards International website for a list of events and masterclasses.
Read more interviews of people pivoting their business without sacrificing customer experiences during Covid19.
Learn how a Doctor transitioned his NY psychiatric practice from in-person therapy to ONLINE in ONE WEEK! We spoke about how technology has helped him pivot while still humanizing business, and more.
HOW ARE YOU PIVOTING YOUR BUSINESS DURING COVAD-19 WITHOUT IMPACTING CX?