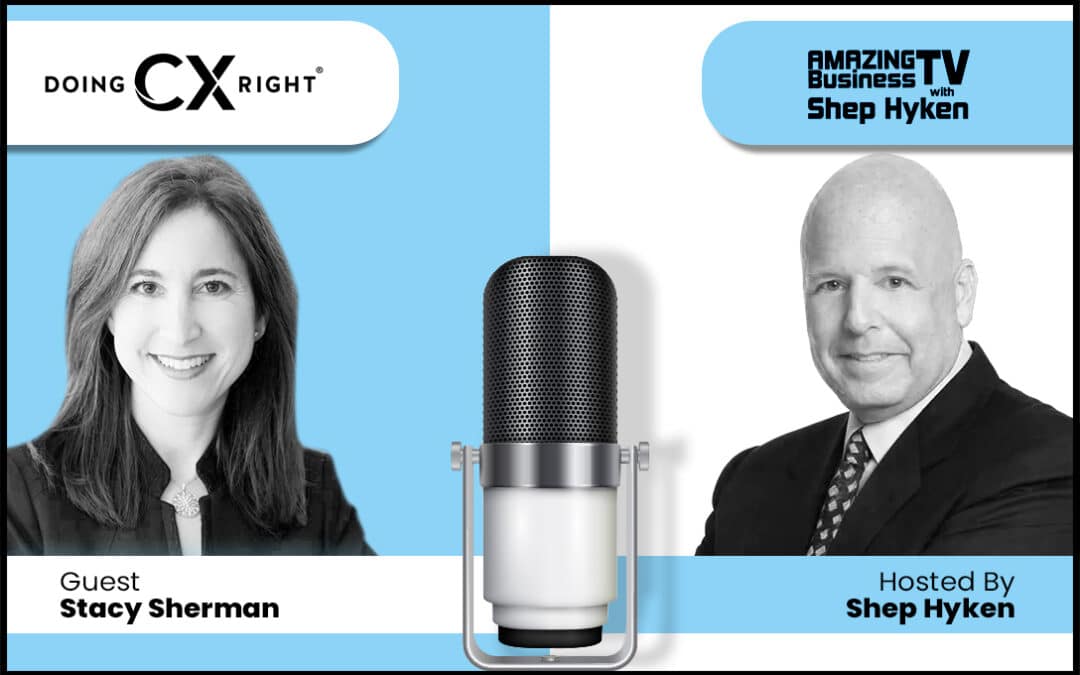 I had the honor of being on Amazing Business Radio hosted by Shep Hyken. He's a well-known customer service expert, New York Times bestselling author, and award-winning keynote speaker. I've joined many shows and admit this podcast episode is one of my favorites because of the topic: The power of Wow Moments, why, and how to create them to achieve brand advocates.
Press Play Below to Listen Now 
Stacy Sherman & Shep Hyken Key Takeaways:
It's important to consider and optimize CX across the board, but especially within three key areas: digital channels and e-commerce, sales and the frontline, and especially new product development.
Very few companies take the customer experience into consideration when designing new products. Incorporate the customer's voice throughout that process and give them a seat at the table from the very beginning.
Poll the customers and personas to whom you're marketing and find out their wants and needs. Create your product using that information.
Customer service is a key component of the customer experience. Ensure every employee understands their role within the larger customer experience, even if they never interact directly with the customer.
Celebrate your customers and the employees who create excellent experiences. Make it a part of your culture. If you choose to celebrate and devote a day or a week to CX (similar to National Customer Service or CX Week), don't forget that it's still a year-round effort.
Positive change within customer experience and company culture must start from the top. Executives must be fully on board for it to become a part of the culture. They must be role models and champions of the CX initiative.
Quotes:
"Infuse the customer voice within the development of new products. Make sure the customer is at the table right from the beginning."
"Companies and leaders should think about what they can do to delight customers that have nothing to do with the price tag."
"Business to business or business to consumer, at the end of the day, it's human to human. People buy from people."
Check out my other article. Shep Hyken creates a WOW moment for me that you can do too. It's brilliant.