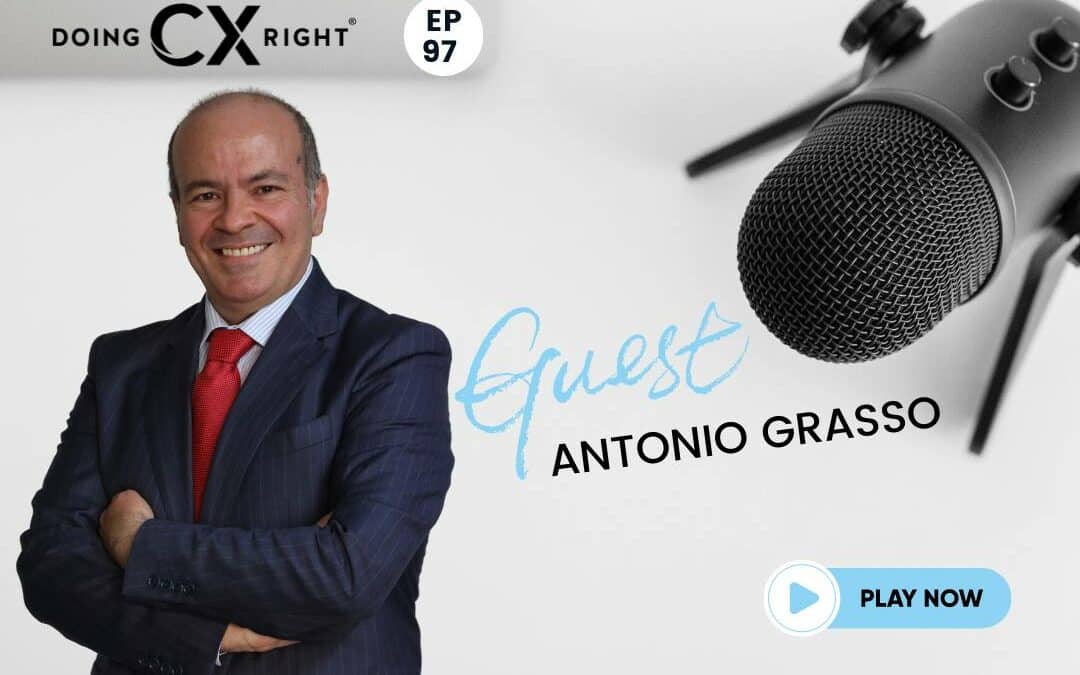 The New Rules of Customer Experience in a Post-Digital Era: A Conversation with Antonio Grasso
—
How does the intricate dance between Digital Transformation (DX) and Customer Experience (CX) shape the future of businesses? I recently interviewed Antonio Grasso to dive deep into this topic and more, uncovering strategies that will redefine the post-digital era.
The Essence of Digital Transformation
One of the pivotal questions I asked Antonio was, "What does Digital Transformation (DX) mean to you, and how does it intertwine with Customer Experience (CX)?" Grasso's insights emphasize the symbiotic relationship between DX and CX, highlighting how technology is a tool and a catalyst that reshapes the fabric of customer interactions.
14 Tips for Successful DX: A Snapshot
Recently, Antonio shared a compelling infographic on social media outlining "14 Tips for Successful DX." During our conversation, we explored these tips at a high level, breaking them down into digestible, actionable insights for businesses looking to navigate the digital transformation journey effectively with customer experience at the forefront.
Predictions: The Future Workforce Trends and Customer Experience
During the episode, Antonio and I share predictions on workforce trends. You'll hear us provide a glimpse into the changing dynamics of the workplace, emphasizing adaptability, collaboration, and the increasing importance of emotional intelligence.
Conclusion
The post-digital era is not just on the horizon; it's here. As businesses grapple with the challenges and opportunities it presents, insights from thought leaders like Antonio Grasso are invaluable. By understanding the intricate interplay between (DX) Digital and (CX) Customer Experience and by harnessing the strategies outlined in our conversation, business leaders can position themselves at the vanguard of this transformative age.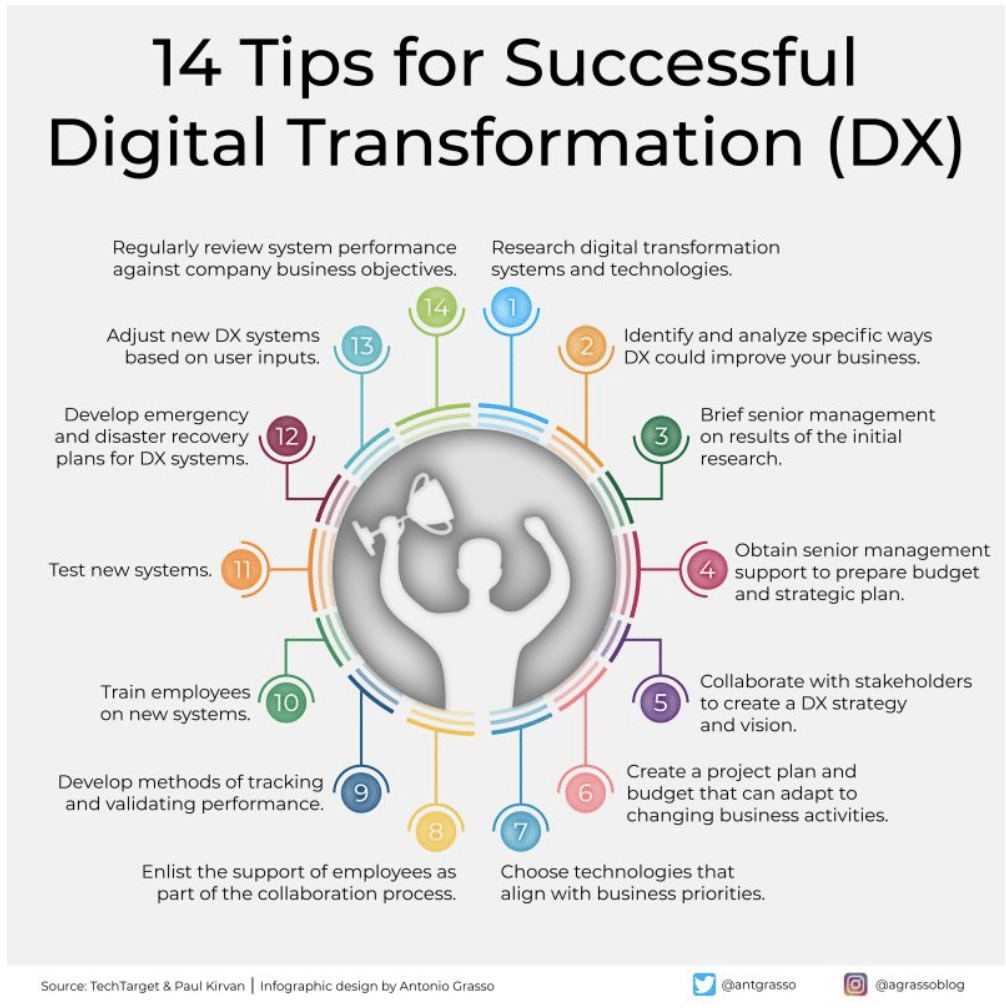 Press Play  To WATCH On Youtube
About Antonio Grasso:  
Founder and CEO of Italian startup Digital Business Innovation Srl, Antonio is regarded as one of the top digital transformation influencers and researchers on artificial intelligence, cybersecurity, the Internet of Things, blockchain, and sustainability.
He is an enterprise and public sector consultant. He collaborates with large multinationals and public institutions as an advisor, b2b influencer, author, and software innovator.
Currently, he is involved In two projects by the European Commission: the Next Generation Internet and the AI4EU – Artificial Intelligence for Europe as an external expert and ambassador.
Antonio is an Accredited and Qualified Global Mentor for Startups and Scaleups by the World Business Angels Investment Forum.
In 2021 he joined The Society of Professional Journalists as a professional member.
His ethical vision regarding digital transformation has seen him active on numerous social channels, all dedicated to spreading knowledge, most notably to developing countries. Antonio aims to help spread the concept of digital transformation, and he actively engages on social media to bring the latest content on new, emerging technologies and their uses to secure a better future.
Antonio Grasso has over 37 years of experience handling numerous projects in the field of information technology for both enterprise and public sectors. He believes that digital transformation is a digital evolution process that involves many aspects, and technology is only a component of the puzzle. For him, the biggest hurdle is a cultural change, and a strategic approach to face this epochal change is paramount.
Learn more on his website.
About Stacy Sherman: Founder of Doing CX Right®‬
Customer experience and marketing global keynote speaker, journalist, co-author of two books, advisor, and host of the award-winning DoingCXRight podcast. Known for her Heart & Science™ framework that helps you gain profitable clients and brand loyalty–fueled by an empowered workforce. Stacy's been walking the talk for 25 years as a strategist and practitioner at companies of all sizes and industries, i.e., Liveops, Verizon, Schindler Elevator Corp, Wilton Brands, and AT&T. She's also a board advisor at multiple universities, featured in Forbes and other top-rated publications.
Her Why: To cultivate loyal relationships and meaningful experiences that enrich people's lives. Contact Stacy abut DOING CX RIGHT, not just TALKING about it. Continue reading bio >here.
Keyword themes: #ai #co-pilots, #communication, #storytelling, #customerservice, #customerexperience, #employeeexperience, #friction, #Microsoft #Bing, #usability, #chatgpt, #organization, #productivity, #contactcenter #customercare, #employeeengagement #doingcxright #podcastbusiness #podcastinterviews #podcastshow #podcaster #businesstips #leadership #emergingtech #emergingtechnologies